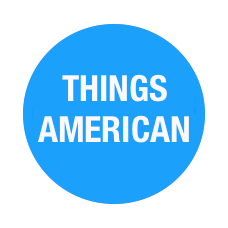 We're fiction people. We know that. You know that. We're American Short Fiction, after all. Today, though, we're launching a new essay series we're calling "Things American," which will feature authors tackling all manner of topical and literary issues in an attempt to heed Kurt Vonnegut's warning that "Literature should not disappear up its own asshole, so to speak."
In truth, we're interested in the broader experience of what it is to be an "American"—that funny, fuzzy-edged word. Inspired by our determination to. . .  not do what Vonnegut said, we're introducing this series here on our website. We've invited writers from North, South, and Central America, and American writers living abroad, to write about what's going on in their worlds: from popular culture to popular uprisings.
In the series opener, Carmiel Banasky explores the ways in which TV dramas navigate their historical contexts.

If you're interested in contributing a "Things American" essay, query Nate Brown at nate@americanshortfiction.org.