Huge congrats to the authors whose ASF stories were recognized as notables, or distinguished reads, in the most recent Best American Short Stories and Best American Non Required Reading anthologies.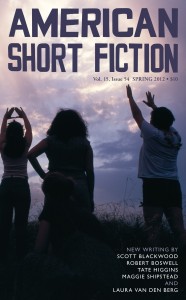 From Vol. 15, Issue 54
Laura van den Berg's "Lessons," which is included in her newest collection, The Isle of Youth, out November 5th (in both BASS and BANRR).
Robert Boswell's "American Epiphany" (in BANRR).  Robert's newest novel, Tumbledown, was published by Graywolf in August.
Maggie Shipstead's "The Great Central Pacific Guano Company" (in both BASS and BANRR).  While you're waiting for Maggie's newest book, which doesn't come out until next year, there's time to relish her debut novel, Seating Arrangements.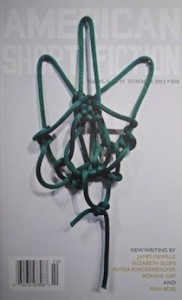 From Vol. 15, Issue 55
Roxane Gay's "We Are the Sacrifice of Darkness" (in BANRR).  Like everyone else we know, we're looking forward to Roxane's novel, An Untamed State, which debuts next summer.
James DeWille's "Last Days on Rossmore" (in both BASS and BANRR), which was chosen by Justin Cronin as the winner of ASF's 2012 Short Story Contest.