American Short Fiction's 56th issue contains Rachel Swearingen's jewel of a story, "The Night Between Us," an echoing and lyric meditation on the landscape of fear and isolation. The piece,  inspired by a line about eating postcards in Mary Reufle's poem "Like a Daffodil," presents a  charming but damaged character afraid to leave her apartment and cede control to a dark, messy world. Melinda Moustakis describes the story as written with "sensuous brevity and beautiful longing." Reading it is an experience, she says, that "will conjure up those old loves and aching regrets that cross immeasurable distances to whisper to you in the dark." But don't take her word for it. Grab a copy of the issue and see for yourself.
Below you'll find an assortment of historical postcards curated by Rachel. We hope you enjoy it.
---
Aunt Florie in Atlantic City: A Selection of Vintage Postcards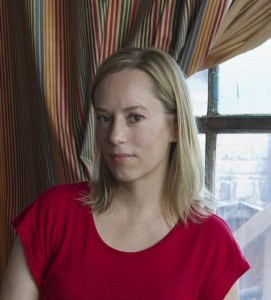 When I was a child my father, an antique dealer, often brought home boxes of old postcards from estate sales. He collected black and white photographs of Main streets across America, but I preferred the hand-tinted, folded portfolios of Hollywood homes, European travel destinations, and the cheap stamps—3cents!— smeared with inky postmarks. I spent much of those days searching for the upside-down airplane stamp that would make us rich, but I stopped to read the messages on the backs of the postcards. Faded ink or pencil. Block letters, or cursive that made me cross-eyed. I wished for some exciting missive from the past, but postcard writers, I found, were all in all an impenetrable and dullish crowd. Most wrote something on the order of Wish you were here or Say hello to the gang. Some were sad and cryptic: Sorry to hear about Robert's tongue. Tell Cousin Frank to keep his chin up. Had to send Beulah away. Will head to St. Louis next if all goes well. Every now and then I found a tame love note: Sure do miss your pies, or Just you wait until I get home.
In those boxes were also postcards that shocked: gruesome war photos with blurry shots of fallen soldiers; photos of Ku Klux Klan rallies with sweet sentiments scribbled underneath; "girlie" pictures that made my father and me laugh, and my mother roll her eyes. There were also plenty of political cards, most of presidential also-rans: Robert LaFollette, Adlai Stevenson, George McGovern.
Many of the cards I collected as a child are now archived with The Library of Congress and in state historical museums. Searching these archives recently, I was struck by how many reminded me of Facebook posts, tweets and Tumblr posts. That cat meme that keeps going around? It may have originated in the late 1800s. Brief, rarely as personal as a sealed letter, postcards commemorate the historical and the mundane, and capture, however incompletely, mindsets of the era. I've selected several to share with you below:
Related Links
National Trust Historic Postcard Collection
http://digital.lib.umd.edu/ntlpostcards
RCA Secret Postcards
http://www.theguardian.com/artanddesign/2008/nov/14/rca-secret-postcards-tracey-emin
Once Upon a Time Folks Knew How to Shut a Woman Up
http://www.bust.com/blog/once-upon-a-time-folks-knew-how-to-get-women-to-shut-up-with-a-muzzle.html
---
Rachel Swearingen's recent stories have appeared, or are forthcoming, in The Kenyon Review, New Stories from the Midwest 2013, American Short Fiction, Agni, Massachusetts Review, and elsewhere. Recipient of a 2012 Rona Jaffe Writer's Award, the 2011 Mississippi Review Prize in Fiction, and resident fellowships from The MacDowell Colony and Ragdale, she lives in Minneapolis.