Bourbon and Milk features lessons, observations, and conversations by and with writers living out there in one of the most perplexing outposts of the human condition – parenthood. In this monthly series, Contributing Editor Giuseppe Taurino dives into the dark spaces parenting sometimes pushes us, and explores the unexpected ways writers may grow in them. If you're interested in joining the conversation or contributing a Bourbon and Milk post, query Giuseppe at giuseppe@americanshortfiction.org.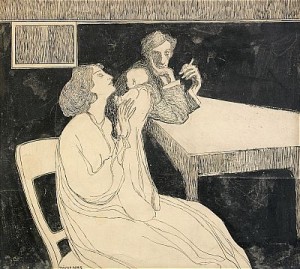 Some of my earliest memories involve sitting at the kids' table during the holidays with an ear tilted towards the adults' side of the room, straining to hear stories about my parents' and their siblings' upbringing. Funny anecdotes were great, but mostly I hoped to hear about the blow-ups, and screw-ups and beatings. (My father, in particular, had a penchant for finding himself on the receiving end of his dad's backhand or one of his mother's shoes.)
What was conspicuously absent from most of these stories, however—and there were lots as my parents, between them, have twenty siblings—was a definitive conclusion. Regardless of the story or who was telling it, the thing always seemed to end before the story got resolved, amidst a table full of laughter, someone's half-hearted denials, or a palpable silence. For the kind of kid who hated being out of the loop, this was amazingly frustrating. I wanted the whole story—But why did my uncle lie to my nonno? What happened the day after my dad got home from that ill-conceived all-nighter? Was my mom still mad her mother for dressing her down in public like that?—but this wasn't, and isn't, my family's brand of storytelling. Explanations and morals (the kinds you glean from stories, anyhow) have never been our thing. And I'm thankful for that. Because it forced me, from an early age, to pick up on meaning and listen past what was being said, which pushed me, I believe, towards my lifelong love for literature. It also fueled my impulse for writing about parent-child dynamics.
It's with a nod towards this thankfulness that I dedicate this holiday season edition of Bourbon & Milk to literary parents and their children. From the unnamed mother in Jamaica Kinkaid's "Girl" to King Lear to the gods, the ten terrific writers below took a relatively rudderless prompt—I asked writer-parents to chime in on 'crappy' literary parents, and non-parents to chime in on 'exemplary' ones—and stamped it with humor, beauty and reflection. Whether you have kids or not, aspire to birth a village, or plan to do your part to keep the world's population in check, I think these brief meditations will, if nothing else, elicit a deeper appreciation for the clusterfuck that is parenthood—in all its decidedly gray incarnations.
Happy Festivus.
---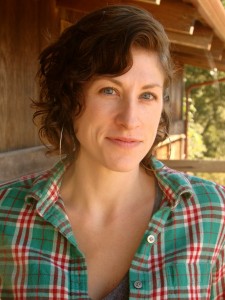 In parenting, there's a distinct boundary, if not chasm, between requisite toughness and heartless cruelty, and the fact that I'm not always able to intuit the difference instinctively is one of the 10,000 reasons I remain childless.
When I read Jamaica Kincaid's "Girl," of course I find myself oppressed by the mother's admonitions and lessons. Of course I want to pluck the broom from that poor girl's hands. Of course I want to insist that sluttery isn't in the swing of a hip but in the eyes of those who are terrified of sex and any form that reminds them of their own fear. Of course I resent the overbearing, unnamed but monstrously present mother—and yet I find myself wondering, secretly, if the mother believes she's actually doing something right, and if that counts for anything. I wonder if the mother thinks that doling out a little bit of pain will spare her daughter from a well of it. Even if the mother is wrong—about how best to armor a daughter, about where the biggest hurts spring from—I can't help but find a teeny sliver of tenderness in there, the kind of maternal hardness that's like an autoimmune response: a natural defense in functional, small doses, and painful, even fatal, when unrelenting.
Kinkaid's mother in "Girl" isn't a "good" mother, but she's good at least for reminding us that there are endless ways to fail and, thankfully, more than one way to succeed. There's an affirming defiance in the small, fragmented retorts we get from the daughter, a sense that she's going to figure out, someday, that not all love is good for you. It's a brutal lesson, but once you've learned it, if you learn it, it's easier to figure out what the good stuff looks like.
Xhenet Aliu, winner of the 2012 Prairie Schooner Book Prize in Fiction, has worked as a secretary, waitress, entertainment journalist, private investigator, and librarian/archivist, among other vocations. Her fiction and essays have appeared in journals such as Glimmer Train, Hobart, The Barcelona Review, Necessary Fiction, and elsewhere, and she has received multiple scholarships from the Bread Loaf Writers' Conference, a grant from The Elizabeth George Foundation and a fellowship from the Djerassi Resident Artists Program. Domesticated Wild Things and Other Stories, her debut story collection, was published in September 2013 and features all manner of terrible parenting.
---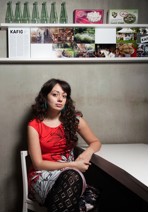 As a Non-Parent, my definition of an "exemplary" parents are those who don't worry too much about their kid, thus leaving plenty of time for hanging out and getting wrecked like in the Good Old Days. (Remember those? I don't—because I don't have to: I live them every fucking day, amiright?!) So anyway, based on this definition, a set of fictional exemplary parents (to suit my totally selfish Non-Parent purposes) would be Min and Jade, the two moms in George Saunders's masterpiece of a story, "Sea Oak."
Here's why I find them awesome: first off, Min and Jade feed their babies whatever's around. This is, I think, the way to go. Many of my parent friends talk a lot about organic such-and-such and "nutrition" and also vitamins. But as a Non-Parent, not having anyone else depend on me for life and/or food means I can (and do!) eat an entire Costco-sized sack of individually wrapped string cheese tubes for dinner. Does having a kid mean this kind of behavior has to stop? Min and Jade's answer to this: Who cares? They would nuke another bowl of "Stars-n-Flags," full of sugar and caffeine ("the brown streaks in the Flags are caffeine") and hand their babies a tube from my sack of string cheese to use as spoons. What this implies, then, is that Non-Parent friends could still come over for dinner, which in reality hasn't happened since your kid was born. So just feed your kid whatever and stop stressing! (And for real, when are we hanging out again? I just bought a 200-count sack of string cheese! Call me?)
And that's really what's at the heart of Min and Jade's exemplary-ness: their ability to keep from stressing, or more precisely, to only stress about their kids when shit gets real (i.e. a neighborhood shooting, your aunt's animated corpse showing up, etc.) Min and Jade have some perspective, and it allows them the mental freedom to do things like watch TV and study for the GRE (both of which are activities that your Non-Parent friends would totally be down to hang out and do). Because let's face it: You can feed your child all the micro-lettuces on God's Green Earth and fret over their preschool entrance exams until you are unfit for Non-Parent social interactions, but none of that matters when you're living in a shitty housing project "with a rear view of FedEx" and your zombie aunt shows up smelling of rotten bacon and demanding that the one working member of your family "show his cock" or else your kid will be dead by September. That's the ultimate lesson to learn from Min and Jade: Keep things in perspective; do your best despite your limitations; show your cock.
J. Capó Crucet is the award-winning author of How to Leave Hialeah (stories) and a forthcoming novel. She's currently the Picador Fellow of American Literature at the University of Leipzig (Germany). She lives online at www.jcapocrucet.com.
---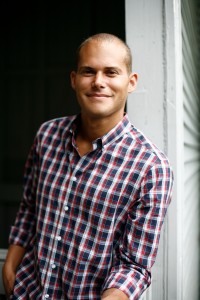 Tobias Wolff writes about fathers and sons just as well as he writes about mothers and sons, and he writes about mothers and sons like a reckoning force of nature. (There are examples enough but "Firelight" from The Night in Question is a personal favorite). In "Powder," also from TNIQ, a young boy and his father go skiing right before Christmas. The boy's parents are separated, the impetuous and irresponsible father having pushed the envelope one too many times. After promising to have his son home in time for Christmas Eve dinner, the father insists on a few more runs, gets them caught in a snowstorm, and encounters a state trooper who won't let them past a roadblock. Both father and son realize that another broken promise to the mother would be the last.
The son is the father's polar opposite, a worrywart who "numbers his hangers to insure proper rotation" and bothers his teachers for homework in advance. When the father's plan to get them past the roadblock and on their way home succeeds, he tells his son to never try driving in similar conditions. It requires a certain instinct the father assures his son he does not possess. While it might seem a cruel jab, the father goes on to allude to his son's many strong points, his tendency to think ahead in particular. It's a habit the son can't break, which is why he knows they'll be caught at the other end of the roadblock. The realization frees him and he actually begins to enjoy himself for once, the snow wisping around them, the road a blank sheet of virgin powder. The father is far from perfect, and the marriage will eventually end, but it's the kind of moment I love in stories about families: a parent and child sharing something completely their own, trust placed and miraculously met. In the middle of that storm, the Austin-Healey cutting its path across the unblemished blanket of snow, the father and son make each other better people. Their strengths compliment one another and make them somehow whole.
Growing up in western Pennsylvania my father and I drove through our fair share of blizzards like the one Wolff describes. "Storming like the Dickens," my grandmother would have said. And though cancer took him away eight years ago, and I haven't been a kid in what feels like a long time, I can still remember riding shotgun in his blue Chevy Blazer. Conway Twitty might be playing, or a gospel tape. There was the smell of the cold mingling with the Vicks cough drops he loved, and the heaters would be on full blast. Outside it'd be snowing so bad I'd sometimes have to close my eyes, too scared to look. I could feel the sudden gusts of wind rocking us, or the brakes locking up on sheets of black ice. All I hoped was that we'd make it home, where it was warm and dry and safe. Every time, when I opened my eyes, we had.
Eugene Cross is the author of the short story collection Fires of Our Choosing. His stories have or will appear in Glimmer Train, Narrative Magazine, American Short Fiction, Story Quarterly, TriQuarterly, and Callaloo, among other publications. He can be found online at www.eugenecross.com
---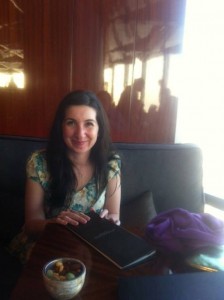 Sure, it's easy to think that the mother and father in Tom Franklin's "Nap Time" are the worst parents ever. The mother smokes while her infant son sleeps in the next room. The father likely microwaved his brother's hamster to death. Plus, they both really want to drop their baby. But these two aren't such bad parents. Actually, they're pretty great.
When I first read this story, and I got to the sentence, "'When he's screaming like that and you've been carrying him all night, swinging him till you can't feel your arms, do you ever think about, like, dropping him?'" I thought, I knew it! All these people walking around with screaming children secretly want to drop them! But then I thought, No, they probably don't, and most of them hopefully won't, but it's okay to have that feeling. It's okay to be honest, and how divine to have a partnership where you can admit to those feelings and where they can be shared. Should you actually throw your baby out the window of a moving car? Definitely not. But, should you, like these characters, be able to admit to that thought in the safety of your partnership? Absolutely. Franklin beautifully depicts this intimate moment in the lives of this couple, and he lets readers see that people can be sick, and mean, and sometimes just scared. I hope that if I choose to have children, I won't feel as if I want to kill them but, if I do, I know that, like the characters in this story, I will be able to share that feeling with my husband and not worry about being judged.
Here is a link to Tom Franklin reading "Nap Time".
Links to more of Sophie Rosenblum's writing can be found at www.sophierosenblum.com.
---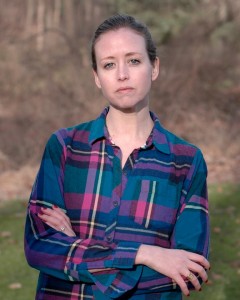 In Deb Olin Unferth's "Pet," the narrator would not, by any conventional measure, qualify as an exemplary parent. There is, you see, the small matter of her drinking—she is in recovery now, but the reader gets the feeling that things went pretty badly for her son when she wasn't. Worse still, the reader comes by this information via her son, for our narrator is still struggling to reckon with her failings as a parent. But this woman, she tries so hard! She loves her son. She offers to take him shopping on a Saturday. She offers to take him to the movies and to dinner. She is really trying her best. She even brings home turtles, because "he wanted a pet when he was eight." She wants the turtles to be a bridge between the past, the "rough years," and a better now; this is a bridge her son keeps smashing. As a reader, I know I should frown at this woman, should scold her for being such a shitty mom, but I just can't. Because she tries so hard. Because I believe she would do anything for her son, if someone would only tell her what it would take to save him. I can't help but be moved by the force of her love, however warped it may be by the competing desire for redemption.
Laura van den Berg's debut collection of stories, What the World Will Look Like When All the Water Leaves Us, was a Barnes & Noble "Discover Great New Writers" selection and shortlisted for the Frank O'Connor International Award. Her second collection of stories, The Isle of Youth, is just out from Farrar, Straus & Giroux. A Florida native, she currently lives in the Boston area.
---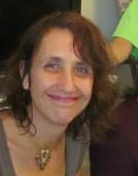 Hands down, the gods are the very worst, if also the most marvelous, of parents in literature. However, I won't digress on their marvels, and I also won't single out a specific culture: when a god screws up parenting, it's epic the world over. It is failure on a barely conceivable scale.
Am I slightly jealous of my children's youth and the world ahead of them? Maybe, but I have never eaten my kids to keep them from getting older and taking my place in the Natural Order of Things.
Have I spent too many days this year away from my children? Far too many, but there's still no chance I'll discover an already-grown child of mine that I've never met before guarding the bathroom door while my partner showers. So I won't end up beheading this child-o-mine in confusion, nor, in corollary, will I have to find an elephant head to patch my error when my better half sees what I've done.
Do I talk too much about my kids? Yes. But I've never told one of their mortal enemies the trick to killing them.
Have I, on occasion, sent my daughter into a bad situation with the strict orders that she set a good example to other more misbehaved others? It is small of me, but yes again. I have. However, if the situation had gotten tough I would've gotten her out of there before real persecution and gory death ensued.
Terrible parenting by the gods are a last kindness bestowed upon us by the keepers of our cultures, because we are rotten, but only on a human scale. When we fail we can say: at least I am no god.
Miah Arnold earned her Ph. D. from the University of Houston. She is the author of Sweet Land of Bigamy and a number of short pieces of literature. Her essay "You Owe Me" (originally published by Michigan Quarterly Review) appears in Best American Essays 2012.
---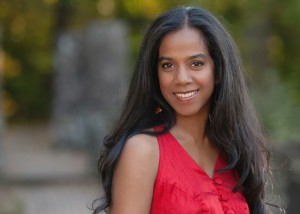 As a parent who lies in bed bemoaning my lapses, I have come to believe that the worst parent is also the best one. My favorite of them all only makes a cameo appearance in the first few pages before she is felled by the ho-hum of cancer rather than being ripped to shreds by alligators under a spotlight and the gaze of hundreds: Hilola Bigtree. Hilola enters Karen Russell's Swamplandia! in pitch black darkness with only the stars above the Florida swamp to guide her. She stands poised upon a platform from which she will dive into the water below and swim alongside alligators until she reaches the far shore. Hilola performs this dance for a thousand nights, her body "just lines, a smudge against the palm trees." And what is worse, her children watch, repeatedly, as she goes from being their mother to being Hilola "The Swamp Centaur" Bigtree and then back again.
There is something cruel about this routine, but there is also something life-affirming in Hilola's embrace of glamor and performance. What mother doesn't dream of walking under such lights? Under such stars? What mother does not wish for their children to watch such a dance, their hearts in thrall, their beings consumed by fear whose gift is the sweet engulfing relief of seeing their beloved "win" over impossible odds? In better places, among better people, Hilola's choices might be looked upon as self-indulgent, a routine that is beyond the borders of child-endangerment. Among people like me, flawed yet seeking, cherishing the grace of small people yet also yearning for the affirmation of a solitary self, Hilola is the embodiment of the good-evil angel-witch, a near demonic parent whose song is so complex that none of the children would ever be able to learn the lyrics, though none of them will ever forget the music.
Ru Freeman's creative and political writing has appeared internationally. She is the author of the novels A Disobedient Girl (Atria/Simon & Schuster, 2009) and On Sal Mal Lane (Graywolf, 2013), both of which have been translated into multiple languages. She blogs for the Huffington Post on literature and politics, and teaches creative writing at Columbia University.
---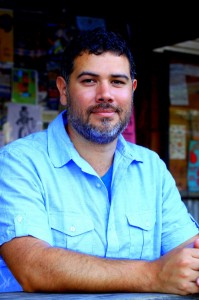 You might be at first inclined to give Peter Jernigan, the first person narrator of the novel, Jernigan, by David Gates, the benefit of the doubt. His is a sad and sorry story that begins with him driving for hours alone (and drunk) through a snow storm to a cabin where he hopes to remove himself long enough from society to come to some sort of self-reckoning or simply freeze to death, not to mention he's sardonic and funny and self-deprecating, and, okay, he's a year and a half out from his wife's gruesome death, which happened on the Fourth of July, and you start to feel like this guy, if anyone, deserves a break, and then you realize he has a son. Well over two chapters into this story, you realize he has a teenage son, who lives with him, and who doesn't just have a mother who died a gruesome death on the Fourth of July, but who also has to contend with Peter Jernigan as the sole remaining parent.
Let's set aside for a moment the unsettling relationship Jernigan and his wife had with each other—in front of their very aware fourteen year old son, and which involved skinny dipping above-ground pool parties that led to Judith's untimely death (as she angrily and nakedly ran out of the pool, through the house, and into her car, only to be smashed by a van as she pulled out of the driveway)—and the fact that this horrifying turn of events most certainly scarred their son, Danny, and take a look at how Jernigan handles things from there. It isn't just that Peter Jernigan is wracked with guilt over his wife's death—more guilt than grief for his wife, who'd been practically ready to leave him when she died—to the point that he doesn't understand or know how to contend with normal human emotion anymore, or that he has spent most of his adult life self-medicating with booze and drugs that make him a horrible parent, although those things are bad enough. No. In my book, what makes him a truly rotten dad is that he decides the year anniversary of his wife's death is a good day to start an impassioned, poorly considered, ultimately violent and abusive relationship with the mother of his son's girlfriend. There are lines, lines that should not be crossed, and Peter Jernigan (and let's be fair, Judith, too) crosses them all.
Manuel Gonzales is the author of The Miniature Wife and Other Stories and the forthcoming novel, The Regional Office Is Under Attack! He lives in Austin, Texas with his wife and two children, where he is the director of Austin Bat Cave and the cofounder of the Austin Writer's Lab.
---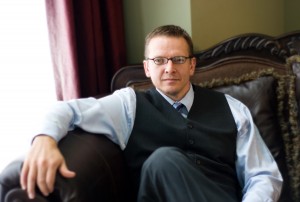 As a writer and psychologist, it is readily apparent that the crucible we call parenting is fraught with gravity. Having three daughters myself, I've often felt that good parenting is not only elusive, but a kind of holy quest for something that can only be found at an ultimate crossroads—an X in our existence in which the roads of tenderness, beauty, strength, and fierceness of heart meet. In my experience, parenting is imbued with untold graces and the irrevocable responsibility involved in giving oneself for the joy of the beloved.
As a father I believe I need to be humble enough to ask forgiveness and make atonement for the shadow I inevitably cast not only on my children, but on the world around me. I've noticed that asking forgiveness for my own faults often draws me to be more forgiving of others, and in turn, this progression seems to draw forth deeper mercy and kindness in my daughters. Notably, common research findings in forgiveness studies today show people with higher forgiveness capacity experience less depression, less anxiety, less heart disease, greater emotional well-being, and the potential for a stronger immune system. Kahlil Gibran echoed this sentiment by saying "the strong of soul forgive."
In literature I am drawn to those moments when a child is left cold by the solitary darkness of a parent. Such darkness is necessarily also attended by the entanglements, complexities, and blinding light of individual, familial, and cultural history. Not surprisingly, there is a profound care communicated in mature families, born out by the way they function in comparison to those that are not mature. Often when I return home from my clinical work with families one of my daughters will ask me "Daddy, did you cry today?" In a simple enduring way the immense and gorgeous heart of that question overturns the hold of atrocity in the world. In like fashion, akin to the deep burden felt by so many families today, Tolstoy's Anna Karenina carves a channel of sorrow in us… for the love and the loss of love, the vengeance and the forgiveness, the intimacy, and in the end, alienation wrapped in isolation. I'm left hoping for Anna, and for the child left discarded in her wake. Tolstoy gifts us with the opportunity to envelop tragedy in compassion, and see if even our most horrific tragedies might be redeemed by the heart of love. Vaclav Havel called suicides the guardians of meaning. A parent's suicide, inevitably, however, leaves a massive abyss in the heart of a child, an abyss sometimes impossible to bridge. Anna, in her shame and quest for meaning, left her child behind to fend for himself. Here is Anna's end—may it be to us as painful as it was to those who first encountered Tolstoy's voice in the papers of Russia over a century ago:
Life, with its elusive joys, glowed for an instant before her. But she did not take her eyes from the car; and when the center, between the two wheels, appeared, she threw away her red bag, drawing her head between her shoulders, and, with outstretched hands, threw herself…
Shann Ray has served as a National Endowment for the Arts Fellow, a research psychologist for the Centers for Disease Control, a panelist for the National Endowment for the Humanities, Research Division, and a visiting scholar in the Netherlands, the Philippines, Canada, South Africa, and Colombia. He is the author of the short story collection, American Masculine, and a creative nonfiction book of leadership and political theory, Forgiveness and Power in the Age of Atrocity. His book of poems, Balefire, is forthcoming with Lost Horse Press. He lives with his wife, Jennifer, and three daughters, in Spokane, Washington where he teaches leadership and forgiveness studies in Gonzaga University's doctoral program in leadership.
---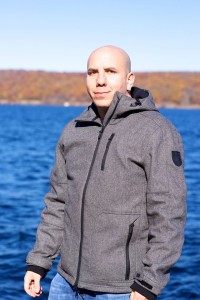 The best parents in literature are easy to mark by their absences: parents who are dead and parents who are mysteriously missing. What child hasn't, at least for a moment, fantasized about being an orphan? In some books, the appeal is that the lack of parents has removed some sort of obstacle to happiness (nobody to tell me what to do!), and in other books, the lack of parents is an obstacle to be overcome, the child thrust into the role of protector and savior. But I think probably the real appeal — at least for a relatively happy child — is the momentary sickening thrill of understanding that sooner or later your parents really will be lost to you, but that moment is not yet nigh.
It's more fun to pick out the shitty parents in literature, however, simply because there are so many to pick from. Even from the youngest age we are given an abundance: Cinderella's stepmother, Hansel and Gretel's father and stepmother, Snow White's stepmother…. Okay, all stepmothers. Though, to be fair, my experience has been that real life stepmothers tend to work extra hard at mothering. But to me, the grandest failure in parenting is that of King Lear. Perhaps its because I've just finished a novel that is loosely based on King Lear, and after spending a few years and hundreds of pages with my own Cordelia, Lear's faults as a father loom large, because what worse sin is there of a parent than selfishness? That's what it comes down to with Lear. He'd rather be flattered than loved, and for that, he destroys a kingdom, loses his mind, betrays his friends, and ultimately, loses the one daughter who was true to him. Sure, there are lots of bastards and creeps out there in literature, but to me, Lear's inability to understand that parenting is ultimately an act of generosity feels like an incredible failure of parenthood. "How sharper than a serpent's tooth it is to have a thankless child," Lear says, clearly not realizing that every child learns to parrot "thank you" and "please" and "I'm sorry" well before they learn to put emotions behind the words. Every child is thankless until you have given and given and given so that they understand that the meaning of love is not in the words, is not in the flattery, but is in the deed and thought.
Alexi Zentner is the author of the novels The Lobster Kings (May 2014) and Touch. Alexi's fiction has appeared or is forthcoming in The Atlantic Monthly, Narrative Magazine, Tin House, Glimmer Train, The Southern Review, The Walrus, and many other publications. Alexi is an Assistant Professor at Binghamton University and a faculty member in the Sierra Nevada College low-residency MFA program. He lives in Ithaca, NY with his wife and daughters. www.alexizentner.com