"The Slow Lean of Time," Matthew Neill Null's sweeping account of the hazardous lives of 19th Century drovers who steered giant logs down West Virginia's rivers, contains what might be the most genuinely shocking moment of any short story I've read this year. This despite the fact that Null, whose story we were pleased to publish in Issue 57 of American Short Fiction, describes the world his characters inhabit from such a high vantage point that we see them as smallish players moving across an expansive historical landscape.  There is something almost Victorian in Null's ability to let his readers both invest intimately in his characters and at the same time recognize them as figures in a grander narrative. And indeed his work is old-fashioned in a sense: serious, articulate, full of the details of a rich and comprehensive realism, built upon a kind of classical narrative omniscience that has become increasingly rare in contemporary story-telling. But there is nothing stale or worn out about his surprising fiction, and Null's seriousness speaks to the scope of his ambitions as a writer. Allegheny Front, Null's story collection that includes "The Slow Lean of Time," was selected as the 2014 winner of the Mary McCarthy Prize in short fiction, and will be published by Sarabande Books in May 2016. If you would like to read "The Slow Lean of Time" before then, you can pick up a copy of our last issue in our store [1] (choose Issue 57 from amongst the back issues). Null also has a novel, Honey From The Lion, forthcoming from Lookout Books in September 2015.

Jaimy Gordon, whose award-winning novel Lord of Misrule unfolds on the same West Virginia soil as Null's stories, interviewed him for ASF. Below, she asks him about the panoramic scale of his fiction, writing about West Virginia, and omniscient narration, or, as she puts it, not being afraid to know something as an author.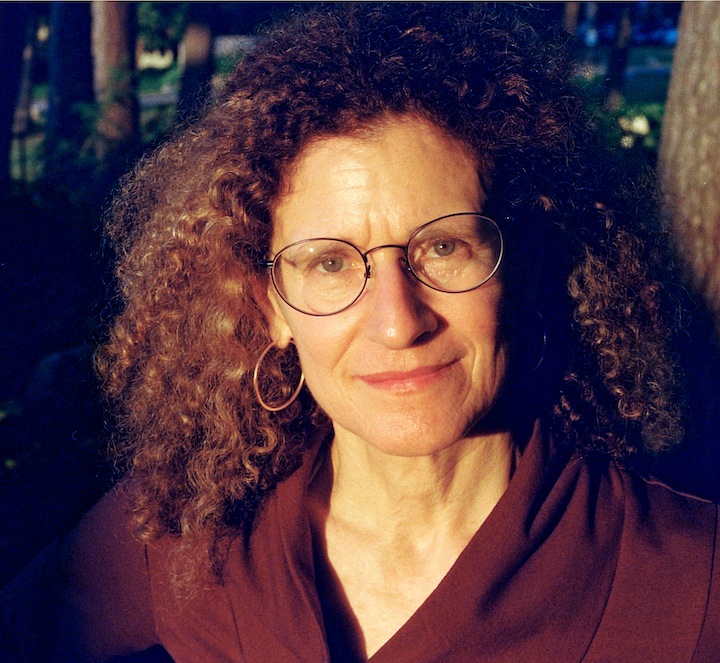 [2]JG: Allegheny Front is a thoroughly West Virginia book, and yet it feels different from any other collection of West Virginia stories I've encountered. Its sheer sweep universalizes the book, puts it into the context of frontier and post-frontier America at its most monumental and unforgiving, and yet I recognize aspects of contemporary West Virginia and its people in every story, even as I'm getting a far broader and deeper idea of the state than I had before.  All social classes, both genders, the educated gentry and the small cash-poor farms tucked into remote hollows, the flora and fauna, the mountains, rivers, and forests and the dangerous trades that historically exploited these resources as long as they lasted, the mining economy and the whitewater economy—all these have their place in this remarkable collection.  How did you prepare yourself to write such a panoramic book, and how did you know when the book was finished?
MNN: When I was growing up, the library collection wasn't particularly good (Danielle Steele in large print edition, etc.), but it had the classics, the Russians, Faulkner, Joyce. Someone hip must have worked there in the sixties, because I also found early Philip Roth, Updike's Rabbit books, Lolita, and One Hundred Years of Solitude. So I had this false sense that literature stopped there, as if you took an ax and hacked it off at 1970. But it was fine, because that's the type of book I like anyway: ones that try to perceive an entire society, an entire world. The slender tale well-told was never my love.
The book grew out of a natural association with the place and my family's long life there (and in southwestern Pennsylvania) for generations, before the United States even existed. We really didn't know any other place, except in the most glancing way, and until the internet came along, it seemed to me an insular world. Leaving the state was a bit of a shock. There weren't any books about West Virginia that tried to perceive everything—not to say I accomplished that, but I wanted to. The best writer to come out of there was Breece Pancake, and even that book is narrowly focused. It's the work of a sad and angry young man. Suicide froze him there. So I wanted to do something different, because if you're a writer from West Virginia, particularly a white male, you'll be compared to that. I wanted a panorama, with flora and fauna on near-equal footing with the human residents. It's how I perceive the place anyhow. It's no invention.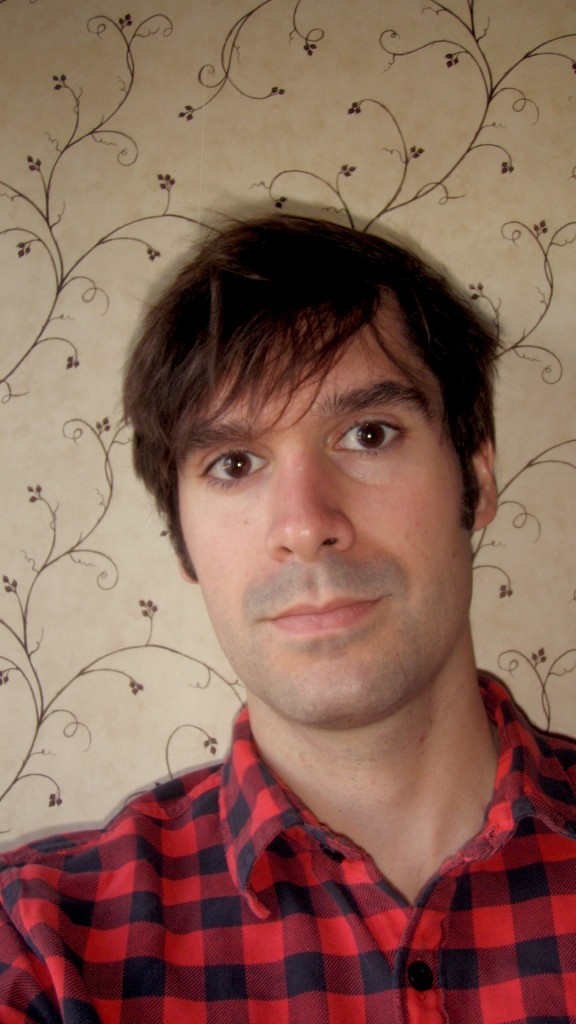 [3]We lived in such a small society that you couldn't help knowing people from different classes, and you often knew what their parents and grandparents did, so that long sweep of time always felt natural to me. If I have one obsession in fiction, it's the use of time.
The place is a museum of failed enterprise. The landscape is marked with the remains of bygone commerce: sealed coal-mines, rusting oil derricks, shuttered banks and schools, empty towns. Because of the decrepit economy, these objects aren't torn down or paved over as they would be in other places. They're simply left to weather away. So the history lives there alongside you, but it's not curated or sanitized like, say, a national park. There's a certain beautiful squalor, something like ruinenlust, the mixed pleasure of wrecked buildings and the appeal of decay. When I was growing up, not much was happening in terms of commerce. Of course, that's changed in the last five or six years, with the natural gas boom. It's livelier. But it too will come and go.
Allegheny Front works in tandem with my novel, Honey From the Lion. One is the moon and one is the sun. They swap light between themselves. I wrote both books at the same time, between 2008 and 2013. The novel is focused on a particular year (1904), on one group of men, these loggers in a high timber camp. It was great fun to create that world, but I was also craving a way to write about different times and classes—and also more female characters—so the writing of these stories was a counterweight to that project.
I knew Allegheny Front was finished when I decided to cut a few stories from the manuscript, not because they were bad, but because they were ultimately repetitious of other ones. Story collections can make for a discordant reading experience, at least for me, so I tried to shape the book into one piece with a particular thematic resonance.
JG: There are long, almost novella-like stories in Allegheny Front, sometimes with breathtakingly unexpected swerves of plot and point of view, as in "The Slow Lean of Time"; and there are also a few beautifully made and enigmatic short shorts. Your stories come in all shapes and sizes, and yet the impression I come away with is overwhelmingly one of mastery, order and control. How do you make decisions about form—how does a story take shape for you?
MNN: Thank you for saying that. I'm an accidental story writer. I was a novel reader, you know? Give me Ulysses, not Dubliners. I didn't think much about the story until I went to grad school, where everyone was writing them for fiction workshops, and surprised myself by liking the form. Most of the students were influenced by writers like Carver and Lorrie Moore, George Saunders and Tobias Wolff, but that work didn't appeal to me. I always wanted the story to hold MORE: a cast of characters, greater expanses of time, swings in narrative consciousness. So my stories often strain against the form. Later on, I discovered story writers who also love swerving plots and point-of-view, like Mavis Gallant, Eudora Welty, Isaac Babel, James Salter, and William Trevor, but it took awhile. They're willing to be anarchic, resistant. If I'm writing a story and humming along too easily in the middle of the road, I'll pull for the ditch. Wrecks are instructive. I love it when a writer tears down the narrative and must rebuild it midway, as in "The Wide Net" or the ones in Go Down, Moses.
Stories, for me, begin with images, and I find a way to string them together. A family trying to steal logs on a river-bank. Those arks on fire, going down and hissing in the water. A man skewering that muskellunge. A drowned boy covered in rock powder so he looks like a confection. So I move from one to another and knit stories around them, as a way of discovering what the images mean. This leads to surprising shifts. Characters come later.
JG: The language of Allegheny Front is elegant, image-rich and lyrical without calling special attention to itself. The book is wonderfully free of the usual Appalachian cornpone, and yet you have an unerring, loving, respectful ear for the way natives of West Virginia of all backgrounds speak and think. Who were your models, if any, for this approach? Again, how did you teach yourself to do this?
MNN: There were more models of what not to do. The little fiction I encountered that was set in West Virginia was just godawful. The evil corporation is coming to steal the farm, and there's always some wise grandpa/grandma who is Mother Jones incarnate, but earthier—all they want to do is dig roots and make their medicinal tea in peace! Which is silly, because the people there have always been involved in the extraction of natural resources. Mamaw and Papaw are like everybody else—they'd like to get a little money from Chesapeake Energy and take a trip to the Bahamas and put some away in the grandkids' college fund, which the grandkids will piss away on toys. (Indeed this continuum of guilt and complicity is the most interesting aspect of the place.) I'm not sure why there's so much bad writing about West Virginia and those other mountain states. Probably because of the coalmines and the poverty—Dickensian subject matter that comes easily to hand. Plus, it's just more convenient to play the victim. That's noxious to me. These books act as if the place is unspoiled wilderness, but it's really a rural-industrial landscape and has been for an awfully long time. When you drive through those pretty mountains, you're looking at an artificial world. The red spruce and the hemlocks are gone; the American chestnut, once two-thirds of the forest, is nearly extinct. Those brochure-quality oaks, maples, and rhododendrons are opportunistic and secondary species—without vast logging, they wouldn't exist in such numbers. We aren't victimized—we helped cut them down. The settlers hated the old forest. It was daunting. Even the natives seemed to avoid it—they stayed in the bottoms on the Ohio River, where living was easy and they could grow a little corn. My novel is about the logging of the old forest, by the way, and a botched attempt to unionize the men who cut it down.
The real models are the people I knew and know there—I just try for a certain level of invented accuracy. Even skilled writers, like Cormac McCarthy, push the dialogue too hard for the joke. I do have a particular affinity for third-person narrators that treat their flawed characters with a loving comprehension: On the Black Hill, Mrs. Bridge and Mr. Bridge, The Prime of Miss Jean Brodie, Loving, The Leopard, etc. Also Henry de Montherlant's The Bachelors, which seems to be out of print, sadly—despite being translated by the estimable Terence Kilmartin.
Decisions about voice and language come down to pure intuition. An editor will try to tweak a line of dialogue (or of thought), and I'll have this immediate pang: That character would never say that. It's a whisper in the blood and I have total confidence in it. But perhaps that limits me. I could never write a story set in Brooklyn or Madagascar. I'll never have the knowledge I need to do it with confidence. It's a failing. Like anyone outside of the I-95 corridor, I have an anxiety about being called a regional writer and not being taken seriously because of it.
JG: Can you talk a bit about your revival, or is it a kind of retooling, of narrative omniscience for many of the stories in Allegheny Front? One has the sense in reading your work, even when the point of view of a single character is momentarily dominant, that the omniscient narrator is always nearby, moving the visible pieces from a more panoramic viewpoint, with unusual authority. You're not afraid to know something, to let your wide knowledge appear to the reader and to take responsibility for it.
MNN: Yes, that's what I'm going for. Omniscience lends itself to so much that I love in writing: elegant shifts between characters, a long sweep of time, prolepsis and revelation, startling language, restrained judgment. So it's a risk I'll take. I want it all, from the 7-11 gas pump to the Devonian seas. My novel is also in this mode.
Omniscience has fallen out of fashion, particularly in the MFA world. There, it seemed a third rail that no one dared to touch. Too risky! People rushed unbidden to warn you off. But it seems to me that it is the most mature mode of storytelling. If you want to perceive an entire world, you have two choices: omniscience, or a loquacious and digressive first person voice, as in, say, The Tin Drum or Midnight's Children. The latter mode just isn't for me. I get claustrophobic. I never wanted to be hemmed in to a single voice or a single perspective, as you are in first-person or a close third-person—my narrators are both within and without the characters. But omniscience is demanding. It's hard to cover your flaws. Your soft spots are exposed. You must take responsibility for your failures. Yet you could end up writing One Hundred Years of Solitude. Or stories like "The Twenty-Seventh Man," "Miss Smith," "American Express."
Sebald said omniscience is dead, but I don't care what Sebald thinks. The criticism seems to be that omniscient narrators are suspect—"How can this know everything? How can this impose its values?" But all narrators are subjective. The writer imposes all decisions. The writer is the god of the story. Gods are imperfect. Fiction is artifice. Why resist it? Sebald merely replaces an omniscient third-person narrator with a highly intellectual first-person voice who seems to know oh-so-much about the interior lives of others. I don't gather why this is taken as such a huge leap in form. (Bear in mind, I'm saying this as an admirer of Sebald's writing.) One must take responsibility.
Another reason I prefer omniscience is that I'm not particularly interested in my own life. It just doesn't sustain my attention. I'd rather examine other lives, lots of them, as they pinball off one another. I could never insert myself into fiction, à la Roth. I'd die of boredom. Individual experience is limiting. We value it too much. The span of one life is just too short, an artificial bracket on a story that wants to—and will—continue on.
---
Jaimy Gordon's fourth novel, Lord of Misrule, won the National Book Award for Fiction in 2010, and was a Finalist for the PEN/Faulkner Award; it also won the Tony Ryan Award for the year's best book about horse racing. Indian Mound Downs, the fictional racetrack in Lord of Misrule, is located some 25 miles up the Ohio River from Matthew Neill Null's hometown of New Martinsville.
Matthew Neill Null is a winner of the O. Henry Award and the Mary McCarthy Prize in short fiction, and has received fellowships from the Fine Arts Work Center and the Michener-Copernicus Society of America. His novel, Honey From The Lion, is forthcoming from Lookout Books in September 2015; his story collection, Allegheny Front, is forthcoming from Sarabande in May 2016. He coordinates the Writing Fellowship program at the Fine Arts Work Center, where he also serves on FAWC's Writing Committee with Jaimy Gordon.