We are thrilled to announce that Stuart Dybek will be judging this year's American Short(er) Fiction Prize. The prize recognizes extraordinary short fiction under 1,000 words. The first-place winner will receive a $500 prize and publication, and the second-place winner will receive $250 and publication. All entries will be considered for publication. Previous winners of the Short(er) Fiction Prize have gone on to be anthologized in places such as The Pushcart Prize: Best of the Small Presses.
*Submissions for the contest are now closed.*
General Guidelines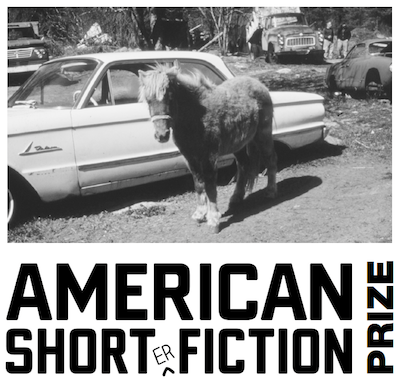 – Submit your entry online between October 25, 2014 – February 15, 2015.
– Stories must be 1,000 words or fewer. You are allowed to include up to three stories per entry. Please submit all stories in one document. Each story must begin on a new page and be clearly titled. For the title of your submission list the story titles, separated by a comma.
– Please submit your $15 entry fee and your work through Submittable. We no longer accept submissions by post. International submissions in English are eligible. The entry fee covers three 1,000 word fiction submissions.
– All entries must be self-contained works of fiction.
– Please DO NOT include any identifying information (name, address, email) on the manuscript itself.
– If you'd like to submit more than three works of fiction, you may enter the contest again, pay another $15 fee, and submit a second entry.
– We accept only previously unpublished work. We do allow simultaneous submissions, but we ask that you notify us promptly of publication elsewhere. Winners will be announced in April.
Conflicts of Interest
Staff and volunteers currently affiliated with American Short Fiction are ineligible for consideration or publication. Additionally, students, former students, and colleagues of the judge are not eligible to enter. We ask that previous winners wait three years after their winning entry is published before entering again.
Stuart Dybek is the author of five books of fiction: Ecstatic Cahoots: Fifty Short Stories, Paper Lantern: Love Stories, I Sailed With Magellan, The Coast of Chicago, and Childhood and Other Neighborhood. Both I Sailed With Magellan and The Coast of Chicago were New York Times Notable Books, and The Coast of Chicago was a One Book One Chicago selection. Dybek has also published two collections of poetry: Streets in Their Own Ink and Brass Knuckles.  His fiction, poetry, and nonfiction have appeared in The New Yorker, Harper's, The Atlantic, Poetry, Tin House, and many other magazines, and have been widely anthologized, including work in both Best American Fiction and Best American Poetry.  Among Dybek's numerous awards are a PEN/Malamud Prize "for distinguished achievement in the short story," a Lannan Award, a Whiting Writers Award, an Award from the Academy of Arts and Letters, several O.Henry Prizes, and fellowships from the NEA and the Guggenheim Foundation. In 2007 Dybek was awarded the a John D. and Catherine T. MacArthur Foundation Fellowship.