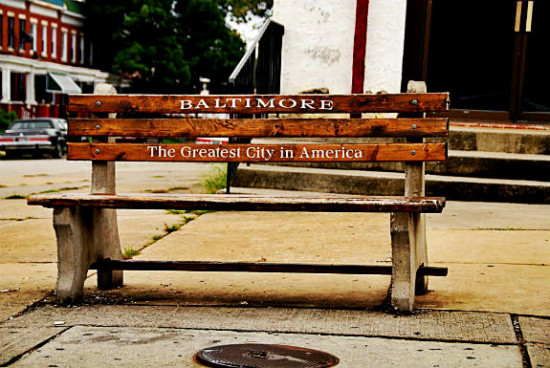 Baltimore's bus benches are simple, utilitarian things: just two molded concrete end-pieces and seven wooden planks that you wouldn't think much of were it not for the slogan embossed on the slats of the backrest: "Baltimore: The Greatest City in America."
It's an odd sentiment, not because there isn't a lot to love about Baltimore, but because it seems less a statement of greatness than it does a statement of defiance. As with so many other American cities, Baltimore has famously and publicly suffered the ravages of redlining, the exportation of manufacturing jobs, and the trouble that comes when neighborhoods empty, resources evaporate, and poverty goes unchecked. In that context, Baltimore's bus-bench bravado feels both profoundly inspiring and a little futile.
What then, we wondered, might American Short Fiction accomplish in confronting the recent death of Freddie Gray and the subsequent protests in Baltimore? It struck us that during difficult times, many of us who read and write, who edit literary journals, or who generally concern ourselves with the world of books, look to words and works that help sharpen the sometimes opaque edges of tragedy. Bringing clarity to a difficult situation is important and necessary, but how to go about it? In recent days, there have been so many think pieces about the nature of urban blight, racism, and violence. We've read many of those—both good and bad—and it seemed doubtful that we could add much to the conversation that way. We are, after all, first and foremost a venue for the very best American fiction, and in that spirit, we have reached out to Baltimore's own writers to ask them what they're thinking and feeling.
We didn't ask these writers to compose long-form essays about events that were still unfolding and the mood of a city that was evolving by the moment. We wanted the greater immediacy of short work—snippets of essays or scenes, poems, or prayers. We wanted to see calls to action or remembrances or, perhaps, an interesting interview or two (and we have a darned good one below).
Artists are, among other things, adept observers and interpreters of culture, so who better to ask for an on-the-ground view of Baltimore in May of 2015 than the city's writers? The voices here—Jane Delury, Michael Downs, Derick Ebert, Kenneth Morrison, Kiki Petrosino, Lia Purpura, Deborah Rudacille, D. Watkins, and Khaliah Williams—represent just a thimbleful of the many poets, journalists, fiction writers, and memoirists who call Baltimore home, and we hope that their insights add something vital to the discussion we've seen in recent days in major news venues and on op-ed pages.
Baltimore Authors Respond to the Death of Freddie Gray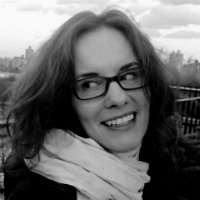 Points of View
Jane Delury
Here is the opening of a story: I walked out the front door. A black man was biking down the street. Now here is that opening again: I walked out the front door. A man was biking down the street. Years of reading student fiction has taught me that the narrator in the first opening isn't black. And, almost certainly, the writer of the story isn't either.
On Monday afternoon, I sit in a waiting room, a white woman among white women in an upper middle-class suburb of a city I love but leave every night after work. "It's awful," one woman says to another. "Did you see the photos of the CVS?" I know this careful energy from the classroom of the urban university where I teach. Race is in the room. I wait. Here it comes: "They aren't getting on the light rail, at least," the other woman says.
I, you, we, he, she, they. "Point of view is the position of the narrator in relation to the story, as indicated by the narrator's outlook from which the events are depicted and by the attitude toward the characters." Whose head are we in? I ask my students.
In the days after what some call riots and some call unrest and some call protest, I have recognized in myself and my white liberal friends a sticky earnestness. You know what I mean: the way white women in an elevator with black women strike up conversation. We want to say: I'm not like them, and by them we mean people who live in Florida or Texas and vote Republican. On Facebook, we post quotes by Martin Luther King, Jr., and photos of white and black people bagging debris together. We say the rest of the country doesn't understand Baltimore. We go to marches, making sure to get home before dark.
One of the rules we teachers of writing trot out: don't switch points of view in the middle of a story. If your reader has been in the head of a young black man now standing on a corner of North Avenue with a brick in his hand, don't jump into the head of the policeman on the other side of the street behind a riot shield, even if you know he's thinking that kid with the brick looks like his son.
I'm a white woman who lives with her children in a house that's warm in winter and cool in summer. Hawks, not helicopters, circle my neighborhood. I have health insurance. I have enough money. I have a car. I have a job. People don't quicken their pace when I walk behind them on a sidewalk. I don't worry about my children being shot on their way home from school. Still, I'll try:
I can't see his face behind that shield, but he can see mine. 
Jane Delury is a fiction writer who teaches at the University of Baltimore.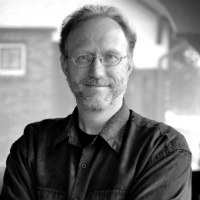 The Morning After His Family Buried Freddie Gray
Michael Downs
A white van chugged and sputtered along Sefton Avenue in Baltimore City, through dark and into dawn, and from its open window flew the Sun, folded into plastic bags, to land on paved driveways and damp, new-mown grass.
On Sefton Avenue that morning, Joyce woke in her bed when Rex, the cat, batted her nose with his paw and drew blood. She pushed him away—that fur ball who needs and hurts her—tugged on jeans and a tee, filled her pockets with biscuits for neighborhood dogs, and stepped outside to her front porch. The city was still here. She fired up a cigarette, one more in a habit of five decades, started when she was just a dumb kid growing up on the East Side.
Across the street, young rabbits chewed grass and weeds in Scotty's backyard, unmolested because Scotty and his dog left three years ago, and the house has sat empty ever since. A breeze lifted the American flag raised on a pole in front of Bert's house. It carried pollen a few doors down, where in his bathroom Michael swallowed black coffee along with an allergy pill and another for blood pressure.
On the morning after Freddie Gray went into the earth, with his white shirt cuffs buttoned and his blue tie knotted, water leaked onto Sefton Avenue from a drainage pipe and dribbled along the gutter toward the city drain. Tulips opened. Michael carried two yellow barrels full of recyclables to the curb. An old dog barked once. If the air still carried the scent of last night's smoke and char, that was on another block. On Sefton Avenue, there hadn't been a fire since Bobby set his house aflame, trying to get warm after the power company shut him down. Another empty, with him in rehab. The rabbits eat his grass, too.
Antoinette's girls prettied themselves for school. Sheri scraped her car bumper backing from the driveway into the street, the start of her commute. The night before,  kids with broken lives had smashed windows and thrown bricks. Now, the morning after,  public works trucks still came to Sefton Avenue, and men with gloved hands collected glass, paper, and plastic—castoffs to be salvaged and made new.
Michael Downs lives and writes in Baltimore's Hamilton neighborhood.
A Vision
Derick Ebert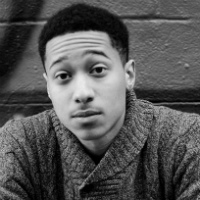 I have a vision
of being euphoric
a feeling that's foreign
let's cop a De Lorean
return to Lord,
and
tell him —
he ain't get this right.
They stole Africans
like the Colts
stole Baltimore's dreams
at night
And I'm trying my best
to feel free
but even that
cost a price
We
steal necessities
because of inequity
but they say
it's a part
of "our" rights
like,
mines or
yours?
You can be shit rich
and still have thoughts
that are piss poor
Furthermore,
don't tell me blacks
don't do more
to be more
when
before
your great-grandmother's
grandmother
blacks were more
The Moors,
had created
street lights
while
Europe
was still
sleep tight
in the dark age
but this is something
we don't teach,
right?
I have a
vision.
of being
euphoric.
a feeling that's
foreign.
let's cop a
De Lorean.
return to
Lord.
and
tell him.
that Baltimore's
bushes been burning
for a long time now
and that you —
still haven't shown us the way
home.
Derick Ebert, Youth Poet Laureate of Baltimore, is a sophomore at the University of Baltimore.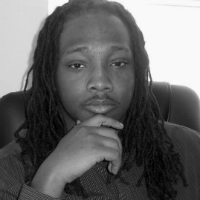 Child of Balti-less
Kenneth Morrison
In Balti-less Maryland
There is a boy holding a brick
in front of a CVS
On the back of the brick are the remnants of dreams
either shot or deferred
our schools will never mention it
Our news will never note this
the letters written boldly in hope
As windows shatter
His note goes unnoticed
This burning building is not part of his revolution
It is a pit-stop in between
His school and his home
He has never known a safe city
He has never known a street without broken bottles
He has never known a corner without police
With a parade of rocks and signs
He welcomes the whole world to his hood
Invites them to gather on his corners
corners normally reserved for vigils for murdered black boys
Today he welcomes Fox and CNN to stand there instead
As they prop their cameras next to teddy bears and liquor bottles
They attempt to tell the story the world is waiting for
The cameras catches him standing on a police car
Reporters speak to what is broken in Baltimore
Shields
windows
bones
buildings
The list is long
Oppression is not on their list
The City is not on their list
The boy is not on their list
There is a picture of a brick lying on the side of a building
The world has confused these stones for weapons
Bricks are nothing more than tools we use to build
Let the whole world see what the children of Balti-less
built on this night
It is big
It is bold
and it is beautiful
A Baltimore-raised spoken word artist, Kenneth Morrison is a founding member of Sons of Baldwin Spoken Word Collective and is the CEO of Dew More Baltimore.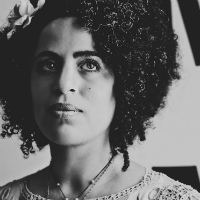 Interview Between Kiki & Patricia Petrosino
Kiki Petrosino
I can't talk about Baltimore without talking about my childhood. I was born in the city in 1979, the daughter of teachers in the Baltimore City Public School System. My first home was a semi-detached townhouse in the Ednor Gardens neighborhood, just blocks from the former site of Memorial Stadium.
Our family left the city in the mid 1980s and settled just over the Maryland state line, in southern Pennsylvania. But my parents continued to commute to Baltimore for their work in the public schools, and my sister and I would frequently accompany them to help put up bulletin boards, decorate classrooms, and organize supplies. Often, in the city, a grown-up would suddenly appear and embrace my parents with words of recognition and gratitude: former students, I would realize. It was always inspiring to witness my parents' contributions being celebrated by those Baltimoreans.
Growing up, the city was my focal point for culture, excitement, and a sense of history. It was also where I learned, through my parents' example, about the nature of public service and what it means to be an educator. My family has a deep connection to, and affection for, the city and its people. I assembled this conversation from a series of e–mails that my mother and I exchanged in late April 2015.
—
Kiki Petrosino: You grew up in Washington, D.C. and moved to the Baltimore area as a young teacher. Tell me what your life in Baltimore was like when you started your career there. What is your strongest memory of the city in those early days?
Patricia Petrosino: During my early years, I lived with a roommate from college in a relatively new apartment complex. Then, I married and moved to a brand new complex on the northern outskirts of the city. Although both were nice areas at that time, I didn't yet consider Baltimore my home. Rather, it was just the place I lived. Commuting from my job in Baltimore to my high-rise apartment, I would often bypass the highway and drive through downtown for a change of commuting pace.
The scene that made the biggest impact on my psyche was driving through the Lombard Street corridor. You see, at that time, there was no Inner Harbor development. It was still the meat wholesale area of the mid-Atlantic. There were warehouses lining the street. You'd see butchers going back and forth between buildings, pushing and pulling racks with fresh meat hanging in rows, their aprons stained with fresh, still-wet blood. And driving along dark, narrow Lombard Street, as with other cars ahead of me, my tires left tracks in the layers of sawdust covering the street. Sawdust was used inside the slaughter houses to soak up the blood. Of course, a great deal of it made its way onto the street.
Of course, over time, the city changed and I changed, too. Baltimore became my second home and you and your sister were born there. As I watched the many changes take place, the city grew into what it is today: wonders, warts, and all. The city provided well for me and for my growing family and I'll always be grateful to the friends and opportunities I found there.  
KK: Your description of Lombard Street is fascinating. Baltimore's Inner Harbor became a major tourist attraction in the late 1970s, when I was born, so I don't remember the slaughterhouses at all. In fact, my early memories of the city are decidedly mild and sun-drenched. I remember the spacious, all-brick home we owned in the Ednor Gardens neighborhood, the wood-burning fireplace, the kitchen papered with an immense orange-and-green flower pattern, and drinking iced tea loaded with fresh mint that we grew in our own backyard. During baseball season, we could hear the roaring crowds at Memorial Stadium (strange bursts of sound that broke like water on the ears), and on July Fourth, we watched fireworks blooming in colorful constellations above the stadium. As a small child, Baltimore seemed both familiar and exciting, like there was an endless celebration happening just outside my door, and when I was old enough, I would join in. 
PP: I like reading of your memories and I'm glad they were pleasant. The people I met and socialized with were warm and welcoming. I participated in a large "play group" that met twice a week, thereby providing social time for our toddlers in that golden time just before official pre-school. It was wonderful having other young mothers to talk to and having adult conversation with during the day. There was a sweetness and gentle nature about them all. We exchanged hosting opportunities, little sweet treats we'd made and nice cold juice or coffee/tea. Such times were special and I looked forward to them. Baltimore people are just as kind, gentle and generous as any others you'd find in the most highbrow areas you might think of.
KP: As a teacher and administrator in Baltimore City Public Schools, you worked in a variety of schools, some of which were very under-resourced. You invested so much in making your classroom a safe, inviting environment for all of your students. I recall accompanying you to school on weekends and over breaks, and unrolling massive spools of colored backing paper for your bulletin boards. One board was always a huge calendar whose design you would change with the seasons: April had a flowered border, October was a grid with thirty-one paper pumpkins. You paid for all of these supplies yourself, of course. Why were the bulletin boards so important, and what memories do you have of your teaching days?   
PP: You have a good memory about getting classrooms ready and your participation in the task. In the beginning of the school year, it was extremely important to have your room ready for the students. The philosophy was the school was the place of education; we, as teachers, had been placed there to provide students with the best education we could. It did not matter how our kids arrived, what they wore, how clean or dirty they were, how they smelled. They were deserving of the best we had to offer and the cheeriness of the room let our kids know we were ready to provide for them and yes… to love them. Remember, for most of our students, the neighborhood school, the physical building, was the oasis in the neighborhood. Once you passed through those doors, you found a colorful, cheery, sunny environment, with adults who greeted you with warm hugs, words filled with care and concern, or simply a warm handshake and wishes for a good day of learning. Teachers were expected to continue the warm, welcoming environment set forth at the lobby and front door. If you didn't, you were castigated when you weren't nearby and looked down upon by your peers and reprimanded by school administrators.
In those early days, diligence and responsibility to your job were paramount if you wanted to earn tenure and respect. The smarter you worked and the more care and concern you showed to students garnered their great appreciation and care of you. At that time, students showed real care for their teachers, often bringing them little gifts of food or crafts they'd made. I remember the boy who went hunting, shot a squirrel and brought it to my cooking class for me to dress and cook for the group. That was his best gift he could bestow on someone he truly liked.
And yes, a great deal of personal funds were spent throughout the year on materials. I never felt resentment about this. I did it because I wanted to do it. Each student I came into contact with taught me something. I really did love them  (some more than others, of course) but I would never trade my time as a classroom teacher. Even during the challenging times when one or two students tried to show off… I cherish the memories.
KP: DID YOU COOK THE SQUIRREL?
PP: I didn't want the student to feel badly, so no, I didn't cook it. I told him (as I remember) that I didn't have the proper tools to dress the squirrel and I could not be certain of the health of the wild squirrel. I impressed upon him that I, as the teacher, could not take responsibility for preparing it for consumption.
KP: The death of Freddie Gray and subsequent civil unrest have brought many of Baltimore's problems into the national conversation. But there is hardly a "one size fits all" answer. You spent your career serving the students of Baltimore. What would you like people to know about Baltimore and its people that they don't already know?
PP: My students had dreams and desires just like everyone else in this great country. And contrary to what newscasters are saying, they did not see the streets as their future. They wanted careers such as they heard about in school or on TV or in movies. Medical careers, working with the DEA for drug enforcement (yes, drug enforcement), teaching, skilled professional jobs as electricians, plumbers, or construction workers. Some wanted to own their own businesses. And then, in recent years, the study of forensic science became all the rage, as did the culinary arts.
The kids from the inner city were no different than kids in the suburbs. Their problem was how to stay in school despite the street factors, home issues and the overall desperate nature of their daily existence. Even those students who came from middle class families knew it would be an upward battle for them because money for post-high school education was simply not there and so, as they approached graduation, they began to temper/alter their plans. For the families, whether they were parents, grandparents, or other adults raising the student, the desire was the same: to have this child do better than they had done. To be more, to earn more, to live better, and yes, to turn around and help the younger ones coming along behind them.
That might be the one expectation families in Baltimore have that others might not realize. As the first child goes to college and becomes professionally employed, that child turns around to help siblings get a foothold in a similar path. I've seen it so many times. And that help continues throughout the family, creating their new history. Such "turning around" becomes the model and it continues throughout the extended family, through years and generations. I've heard stories from my peers about how they have helped and are helping their siblings, nieces and nephews get into college, pay off student loans, find jobs, set up and maintain independent homes, and then send the next generation to school. It's amazing how the culture of the inner city student has this particular characteristic that no one outside, or in the media, seems to talk about and yet, it is a way of life for them.
There are good people in Baltimore. And many of them live in West Baltimore. They are people, first and foremost. The country should remember that, even more than by nature, we are shaped by our environment and how we are nurtured. People struggle every day. The civil rights war is not over. It has simply gone underground and is sometimes unnoticed. And yet, the struggle continues.
Patricia Petrosino retired from Baltimore City Public Schools in 2012 after three decades of service.
Kiki Petrosino is an Associate Professor of English and Director of the Creative Writing Program at the University of Louisville.
Baltimore, April 2015: Some Thoughts on Thugs and Clichés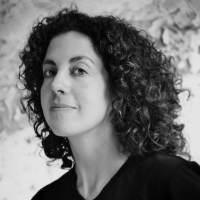 Lia Purpura
Clichés are a comfort: they link speaker and listener immediately and assert likeness and agreement. You can count on "common ground" with clichés, in the same way that idioms and regionalisms bind groups together, provide codes, unify through shared pictures, history, and belief systems.
Over the past few days in Baltimore, I've heard the following words used to describe people involved in rioting: thugs (from our mayor, among many others), animals, criminals. Those people. Trash. And referring to the kids involved: stray cats. (Yes, really). Nothing new here. We've heard it before. And that's the problem. A word pops a picture up, throws a scene in, flash floods us with a particular emotional response. Familiarity comforts. Clichés are problematic in other ways, too. They're over too fast. They truncate and shorthand. They elide and erase. They forbid nuance. They refuse complexity.
Authentic thought, depth perception, the consideration of multiple points of view, imagery so precise it elicits an audible yes from a reader—these gestures take time. Descriptive and formal innovation. The patience for revision. The promise to work until it's right. It takes the kind of work that rattles and frustrates writers daily: getting past the known; examining the weight of words; clarifying the histories and contexts of our words. Imagining the ear upon which words fall (a form of empathy). Hearing from both within and without. A willingness and commitment to do the job of finding language adequate to situations that appear to be unruly and nearly impossible to pin, on one hand, or so utterly common on the other as to defy the very notion of uniqueness.
To say the word "thug" is physically pleasing. Like pulling a door tight. You can hear the seal. Say it. Thug. The shut-tight fit sits with finality in the mouth. It's a single word-answer-description-dismissal all in one. A weight hurled. It lands hard. It's anger made palpable. Kin to expletives, it's politer because righteous.  Thug. What else could they be? Who else does that?
Try this, the words of the Rev. Frank Reid III of Bethel AME church, at a recent press conference: "There are no thugs in Baltimore, there are abused children, who are being abused by the cutbacks in education, cutbacks in housing. Abused people become abusers."
See how much longer, how many more words it takes to offer an alternative definition? How much context and background, history and psychology and spirit need to be called in to aid in the definition? How there's no simple justification being offered here, but rather a description of circumstances, causes and effects?
What can done to accurately communicate the complexity of Baltimore, April 2015? Slow the language way down. Occupy the space clichés have claimed—clichés want to buddy up, cozy up, shut the door and flip the lock. Set up, in place of clichés, language that searches, creates friction, challenges sensibilities. Restless language. Language arrived at after listening hard. Refuse the ease of rant and cant—the power gained by repeating words that have come before yours, and that no longer work.
Lia Purpura lives and writes in Baltimore City.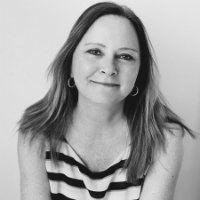 Our Depraved Hearts
Deborah Rudacille 
When I first saw the mug shots of the six Baltimore cops charged with the murder of Freddie Gray, I felt a mild shock. They looked like ordinary people, not monsters. Officer Caesar R. Goodson, Jr., 45, charged with "second-degree depraved heart murder," and involuntary manslaughter, looks like the kind of middle-aged man who coaches Little League. The other black officers—Sgt. Alicia White, 30, and Officer William G. Porter, 25, both charged with manslaughter, assault and misconduct in office—and the white officers—Garrett E. Miller, 26, and Edward M. Nero, 29, charged with assault, misconduct in office and false imprisonment—appear similarly unexceptional.
In the mug shots all the officers are somber; some appear chastened. Lt. Brian Rice, 41, charged with manslaughter, assault, misconduct in office and false imprisonment, is frowning. He's the only one of the lot who looks scary to me, but perhaps that's because I'd previously read that he'd once had six guns, including an AK-47, seized by the Carroll County Sheriff's department after a domestic dispute.
The point is that none of these people, even Rice, looks like the kind of brute who would tackle a man to the ground, bend him backwards like a pretzel, shackle him hand and foot and toss him into the back of a van, driving him around for 45 minutes while ignoring his repeated requests for medical assistance. But collectively, that's exactly what they did. Those of us who live in Baltimore City know that this kind of behavior is not uncommon. We see similar scenes—or their prelude—enacted nearly every day.
I live in northeast Baltimore along the Harford Road corridor. Harford Road runs for nearly 19 miles from North Ave to the suburbs, passing through several city neighborhoods before reaching the Baltimore County line and winding north into exurban Harford County. I spend a lot of time driving up and down Harford Road. I live in Hamilton, a working class city neighborhood a couple of miles from the county line but I do most of my socializing in the Station North Arts & Entertainment District, strung along the midsection of North Ave. The western end of North Avenue was Ground Zero for the Baltimore uprising. The eastern end of North Ave is a few miles from my house.
Driving from my home to Station North, I traverse a checkerboard of race and class. My neighborhood is racially integrated but as I head south on Harford Road deeper into the city, I pass a couple of more affluent white neighborhoods (Lauraville and Mayfield) before reaching Erdman Avenue, where the Coldstream-Homestead-Montebello neighborhood begins. All of the neighborhoods on Harford below Erdman are black and poor. I have grown accustomed to the fact that once I cross Erdman en route to downtown, the scene changes radically. Rarely do I drive downtown on a weekend night without police cars whizzing by with their blue lights flashing. Very often I witness cars pulled over by police on Harford Road between Erdman and North Ave and young black men sitting on the curb by the side of the road, with their hands cuffed behind them. I never witness such scenes when I'm driving north on Harford Road into the county. Indeed, I don't think that I have ever seen a white man sitting on a curb with his hands cuffed behind his back, or lying in the street surrounded by cops.
I've been thinking about this for months now, knowing full well that white people living north of Erdman are just as likely to drive under the influence of alcohol and marijuana as black people south of Erdman. A friend of a friend who lives in Baltimore County has actually been arrested seven times for DUI and has never spent more than a night in jail. I'm pretty sure he's never been shoved onto a curb with his hands cuffed behind his back.
This is all so familiar, and yet in the light of Freddie Gray's death by cop, so much more disturbing. I now see what I failed to see before—that the police in Baltimore serve as a kind of army of occupation in poor black neighborhoods. And like all armies of occupation, they are likely to commit atrocities. The officers charged in Freddie Gray's death may, as individuals, be quite ordinary human beings, courteous and kind to friends, families, and neighbors. But once they put on their uniforms and head into neighborhoods like Gray's Sandtown-Winchester or Coldstream-Homestead-Montebello, they become more like the subjects of psychologist Sidney Milgram's famous experiments who delivered painful electric shocks to peers after being assured by the experimenter that they would not be held responsible for any harm.
The screams of the victims as the subject administered the shocks in the Milgram experiment were fake—they were actors and the shocks weren't real—but the subjects didn't know that. If the subjects hesitated or expressed concern about their victims, the experimenter prodded them to continue with the following verbal cues: Please continue. The experiment requires you to continue. It is absolutely essential that you continue. You have no other choice; you must go on.
In a 1992 book called Ordinary Men: Reserve Police Battalion 101 and the Final Solution in Poland, the historian Christopher Browning argued that the men of this police unit killed Jews and rounded them up for deportation to death camps not because they were Nazis—they weren't—but out of obedience to authority and peer pressure. Only 12 ordinary working class men in a squad of 500 refused to kill.
I've been thinking a lot about the Milgram experiments and Browning's book over the past week. It seems to me that much of white Baltimore is complicit in Gray's death and in the joblessness, poverty and desolation of large pockets of black Baltimore. We may not have administered the beating, we may not have loaded Gray into the van, but like the subjects of Milgram's experiment and the German police officers we acquiesce to the authorities who tell us we will not be held responsible for the state of our city or for the fate of young men like Freddie Gray. Please continue. The experiment requires you to continue. It is absolutely essential that you continue. You have no other choice; you must go on. 
Last week white Baltimore joined black Baltimore in rejecting the experiment. The protests and marches around the city have been remarkable for their diversity. I attended one of the rallies at City Hall and saw old people and young, black and white, similarly outraged by Gray's death. Most poignant to me, a young Jewish family with a dad in yarmulke and a mom wearing a t-shirt reading "Think Jewishly, Act Locally." They were holding their infant as they stood displaying a sign with a quote from Leviticus: "You shall not stand idly by the blood of thy neighbor."
Deborah Rudacille is a Baltimore journalist, professor at UMBC and author of Roots of Steel: Boom & Bust in an American Mill Town.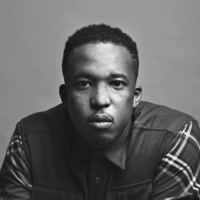 Missing Black Men
D. Watkins
Twenty-five year old Freddie Gray was minding his business over Gilmore Homes—a small low-rise housing project in west Baltimore when a pack of bloodthirsty predatory cops spotted him, decided to boost their arrest records, and ran him down. I say boost their arrest records because the arresting officers never gave a reason for pursuing or taking him into custody other than stating that they made eye contact with Gray.
Once the cops caught him, they broke his spinal cord, smashed his voice box, and dragged his limp body like a rag doll­­—breaking every basic rule on handling arrestees that they should've learned in police academy. Freddie Gray, who was known to his family and friends as a generous jokester who always made sure everybody around him had a great time, died in the hospital a few days later.
Gray's now a part of a list that includes Walter Scott, Justus Howell, Philip White, Eric Harris, and a host of other innocent unarmed black men murdered by police officers in a one-month span.
As a black man, I wonder if I'm next. Cops are always eyeing me, pulling me over for nothing and power tripping when we cross paths. A cocktail of fear, anger, and rage engulfs me, challenging me to match their level of ignorance, but I don't—I remain cool because I don't want to make that list of unarmed victims or the much more extended list of missing black men in America.
The other day I read a New York Times article that said America has 1.5 million missing black men, 19,000 in my hometown of Baltimore. It blew my mind at first until I sat back and thought about all of these murders in combination with the people I've lost in my own life. The easiest thing to do in this country, as a black man, is to be arrested or die or both.
***
This dude John—a thin, bookish white guy in a patched cardigan—walked up on me in a coffee shop the other day. His palms trembled as he took deep breaths. "Man what's wrong with you?" I asked, looking over my laptop.
"Dude," he said, "My uncle died and it's freaking me all the way out, I never been to a funeral before. I never saw a dead body, I'm so nervous."
"How old are you again?"
He said that he was forty-two. Being forty-two and never attending a funeral sounded alien to me. Especially since I saw my uncle's friend murdered at the age of five and have been attending funerals ever since. As a result of systemic racism, east Baltimore, like many other dense black populations in America, is full of murder. The bulk of my relatives and black friends have, "RIP [Insert fallen solider here]," in their social media bios. Everybody around me has lost somebody.
The Times article does a great job identifying the role of incarceration and the streets when explaining the missing black men; however, another huge part of our population are dying from simple health issues brought on by poor diets and a lack of exercise.
Two months ago, my cousin Corey Artis staggered into Johns Hopkins Hospital clenching his chest, thinking he had the flu. There he suffered a massive heart attack and fell into coma, dying a month later. He was only forty-five years old.
Johns Hopkins Hospital is full of young black men who are plugged into dialysis machines, liver pumps, spaceship monitors, life supporting devices and the rest of the tools needed to treat the countless instances of stroke, heart attack, kidney failure, and hypertension victims that pack their ER daily. The tradition of soul food, malt liquor, and our ignorance on their effects are the culprit. When I consider those losses alongside the gross volume of blacks who are incarcerated for nothing and the ridiculous number black homicides and I'm left with the notion that the reported 1.5 million number is bound to grow.
***
A week after the Gray murder, I attended one of the many rallies that have been held citywide. The day's damp and righteous anger was coming from every direction. A diverse collection of people flooded the lawn of City Hall—even John made it out. In the mix were a collage of relatives, black men I haven't seen in ten-plus years, black men I saw yesterday, and brothers I never saw in my life—some in suits, some covered in tats, some with tatted tears, some with real tears, some with their sons propped high on their shoulders, a few in burger uniforms, and others out slanging bean pies, waters, or #BlackLivesMatter T-shirts. We were all mourning, weeping—some began chanting, Fred-die! Fred-die! I joined in with the bunch of old and new friends in unison and chanted in solidarity.
Screaming Freddie's name made the day less dark. It gave me and many others a moment to rejoice in one of our darkest hours even though we all know that Gray's justice isn't guaranteed. As a matter of fact, the only thing that seems like a guarantee is this: if the numbers in that Times article are right, many of us Freddie!-chanting black men won't make it to the next innocent-black-male-murder rally, because we'll be missing, too.
RIP Freddie.
Baltimore native D. Watkins holds an MFA from the University of Baltimore, and M.Ed. from  Johns Hopkins University, and is is a Professor at Coppin State University.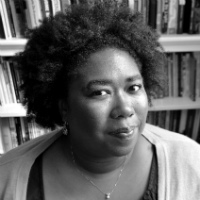 Promise and Possibility
Khaliah Williams
The first year I lived in Baltimore, I pined for other places. Iowa City in winter, New York's outer boroughs, even Philadelphia, where I'd grown up, was on the list of places I would have rather been living. It's not that I didn't like Baltimore, it's just that after a year, it still didn't feel like home. It wasn't until I recently signed a contract for a job back in Brooklyn, that I started to understand how very much I love this city. In light of recent events, I find that I have become quick to defend Baltimore and its residents when we are criticized for exercising our rights to speak out and to assemble in peace.
The truth is, Baltimore is an easy place to love but it's a hard place to live. It forces its residents to carve out space for themselves and keep close to it. It segregates in a way that makes it easy to forget about certain parts of the city. My space, Hampden, is just under three miles from where riots that have forever changed this city took place. With the exception of the strain put on the locals restaurants and bars by the city-imposed curfew, I come home every day to a neighborhood that, on the surface, hasn't changed much. It's a reminder that as a society we have decided that parts of Baltimore are filled with promise and possibility and deserve our attention while others neighborhood have been left to wither as if one day, if we are lucky, they'll disappear.
Yet, I do have hope. Six days after the riots, on a beautiful Sunday afternoon, I  was fortunate enough to have the chance to spend part of a day with young people from Baltimore as they used poetry and prose to express how they felt about Baltimore and what had happened to our city. Though some of them described themselves as being "invisible." and in turn angry, their honesty gave me hope. Their collective view of the state of the city make it clear that they would not be silent, even if the adults around them have struggled to find their own voices. To an outsider looking in, it might have seemed that I was leading them in writing exercises, when in fact their raw emotions and truths were leading me.
There is worry that the destruction that took place will leave a lasting mark on the city. I hope that it will. But rather than devastation and more economic struggle, I hope that it's a reminder that we have to do better by our people. We have to make Baltimore a place where possibility and opportunity exist for the entirety of the population rather than for select few. We can start this work by listening to the voices of the underemployed, undereducated, and underrepresented in the places where they need representation the most. We need to listen to the voices that are  most often unheard.
A graduate of Sarah Lawrence College and the Iowa Writers Workshop, Khaliah Williams is a writer and educator living in Baltimore.