We are thrilled to announce that Amelia Gray will be judging this year's American Short(er) Fiction Contest. The prize recognizes extraordinary short fiction under 1,000 words. The first-place winner will receive a $1,000 prize and publication, and the second-place winner will receive $250 and publication. All entries will be considered for publication. Previous winners of the Short(er) Fiction Prize have gone on to be anthologized in places such as The Pushcart Prize: Best of the Small Presses.
*The contest deadline has been extended to February 15, 2016.*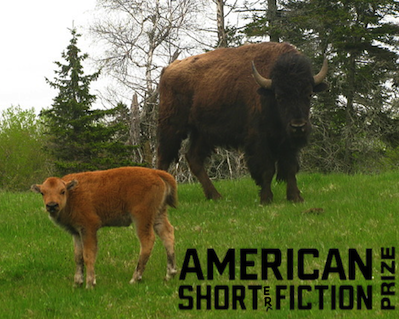 [1]General Guidelines
– Stories must be 1,000 words or fewer. You are allowed to include up to three stories per entry. Please submit all stories in one document. Each story must begin on a new page and be clearly titled. For the title of your submission list the story titles, separated by a comma.
– Please submit your $17 entry fee and your work through Submittable [2]. We no longer accept submissions by post. International submissions in English are eligible. The entry fee covers three 1,000 word fiction submissions.
– All entries must be self-contained works of fiction.
– Submit your entry online between November 12, 2015—February 15, 2016.
– Please DO NOT include any identifying information (name, address, email) on the manuscript itself.
– If you'd like to submit more than three works of fiction, you may enter the contest again, pay another $17 fee, and submit a second entry.
– We accept only previously unpublished work. We do allow simultaneous submissions, but we ask that you notify us promptly of publication elsewhere. Winners will be announced in April.
Conflicts of Interest
Staff and volunteers currently affiliated with American Short Fiction are ineligible for consideration or publication. Additionally, students, former students, and colleagues of the judge are not eligible to enter. We ask that previous winners wait three years after their winning entry is published before entering again.
AMELIA GRAY is the author of four books: AM/PM, Museum of the Weird, THREATS, and Gutshot. Her fiction and essays have appeared in The New Yorker, The New York Times, The Wall Street Journal, Tin House, and VICE.  NPR applauds her latest collection for being "by turns horrifying, funny, sexy, and grotesque," while The New York Times calls it "bizarre and darkly funny." The Chicago Tribune says,  "Gutshot, her third collection of stories, pushes even further into literary creepshow territory with an unflinching intimacy that is completely, absorbingly her own. Despite the wound referenced in its title, the violence in Gutshot is rarely explosive; rather, it is deliberate, brutal but unrushed, a twisting knife rather than a belly full of lead." She lives in Los Angeles.