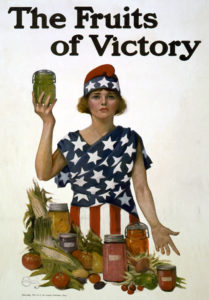 It is time to raise your fruit for the winners of the 2016 American Short(er) Fiction Contest, judged by Amelia Gray! This year we had many wonderful submissions, so thank you to all who submitted to the contest—reading your stories has been an honor and a pleasure, a welcome reminder of the beauty and versatility and promise of the flash-fiction form.
The first-place prize goes to Erin Somers, for her story "Canine." Gray writes, "Funny, eerie and sharp as a bloody tooth, this story shows how history can be revealed in a story like drawing back a veil. Everything, down to the punctuation, does a little bit to reveal character, and the implications are tantalizing." Look out for the story in an upcoming issue of American Short Fiction!
Erin Somers' fiction has appeared in The Cincinnati Review, the Open Bar at Tin House, Gigantic, One Teen Story, Green Mountains Review, and elsewhere. She live in Brooklyn.
The second-place prize goes to Emily Kiernan for her story "The Old War." "Creating an alternate world in a flash fiction story," Gray writes, "requires bold writing and this story does exactly that. Some killer lines and big ideas make it bigger than family ghosts." This story will also appear in an upcoming issue of American Short Fiction!
Emily Kiernan is the author of a novel, Great Divide (Unsolicited Press, 2014). Her short fiction has appeared in PANK, The Collagist, Monkeybicycle, Redivider, Conium Review, Eleven Eleven, and other journals. She is a prose editor at Noemi Press and a fiction editor at Rivet: The Journal of Writing that Risks. More information can be found at emilykiernan.com.
Congratulations to the winners, and many thanks to Amelia Gray!