The American Short(er) Fiction Contest is now closed. Thank you all for your submissions. This year we are honored to have Justin Torres as our guest judge. We will be announcing the winners on this site.
General Guidelines
– Submit your entry online between October 25, 2016 – February 1, 2017. The submission deadline has been extended to February 17th. The contest is now closed.

– The first-place winner will receive a $1,000 prize and publication in a future issue of ASF. One runner-up will receive $250 and publication, and all entries will be considered for publication.
– Please submit your $17 entry fee and your work through Submittable. We no longer accept submissions by post. International submissions in English are eligible.
– Stories must be 1,000 words or fewer. You are allowed to include up to three stories per entry. Please submit all stories in one document. Each story must begin on a new page and be clearly titled. For the title of your submission list the story titles, separated by a comma. Please DO NOT include any identifying information on the manuscript itself.
– You may submit multiple entries. We accept only previously unpublished work. We do allow simultaneous submissions, but we ask that you notify us promptly of publication elsewhere.
Conflicts of Interest
Staff and volunteers currently affiliated with American Short Fiction are ineligible for consideration or publication. Additionally, students, former students, and colleagues of the judge are not eligible to enter. We ask that previous winners wait three years after their winning entry is published before entering again.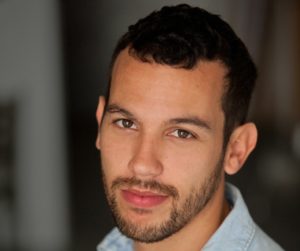 Justin Torres is the author of the novel We the Animals, winner of an Indies Choice Book Award. His work has appeared in The New Yorker, Harper's, Granta, and other prestigious publications. A graduate of the Iowa Writers' Workshop, he has received numerous awards, including a Rolón Fellowship in Literature from United States Artists, a Wallace Stegner Fellowship at Stanford, and a Radcliffe Fellowship at Harvard.   
On his taste in fiction, Mr. Torres has said: 
"I love voice; a deeply imagined and inventive voice does more for me than a fantastic plot or vivid setting. For me, the magic of fiction lies in the words chosen and the structure of the sentences. I could write about men on Mars or about a childhood similar to my own, but my goal would be the same: get the words right, cast a spell."
We can't wait for your submissions to cast their spells on us. Good luck!