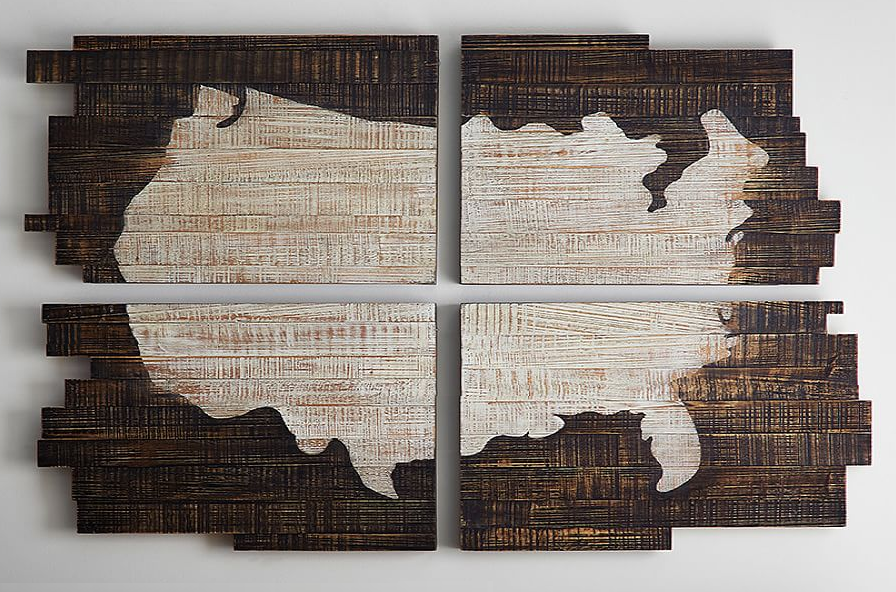 It felt sad and strange today to be sitting at the helm of a magazine called American Short Fiction. That first word on our masthead, our understanding of what that word means, pulled and pinched and pummeled as it has been over the last few months by our leaders and our pundits and by the new president-elect most of all, took a violent final beating last night, and it was hard, this morning, not to hear a bitter, bruised irony in its syllables. "We're taking our country back," cheered an eager young woman at a Trump rally when a TV reporter asked what this victory meant to her. Our country.
We get the question a lot: what does the "American" in our title mean? A couple of days ago, via twitter, a young writer asked us, "Do you accept short story submissions from individuals who live outside of America/ are not American citizens?" His bio identified him as an "Ambitious Dreamer." Let us be absolutely clear: the answer is, remains, will always be, Of course. We welcome submissions from around the world. We welcome submissions from recent immigrants to "our country." We welcome submissions about life in the US, yes, but also about life in Canada, Mexico, Central America, South America. We welcome submissions from men and women of all sexual orientations and identities, from Muslims and Jews, evangelicals and atheists, radicals and traditionalists. We welcome submissions from people of every race and ethnicity, citizens and non-citizens. We do not, would not, could not check for documents. There is no documentation that certifies citizenship of a culture. A culture grows richer and reshapes itself with each new arrival.
Our magazine is based in a state, Texas, which has always been culturally rich in this way. Half of the state's school children are Latino. In Austin, where we already have and celebrate the "taco trucks on every corner" threatened by a (Latino) Trump surrogate, the beloved trucks lead a voter-registration movement called "guac the vote." In the city's public schools, Spanish and English echo off the cinderblocks.
We run this magazine with a consistent, buzzing concern that the vast proclamation of identity on our covers—American—does not contain the multitudes it promises. Our daily job is to work toward the goal of that promise. In moments like these, fiction can feel like a tempting escape from a dark reality, but we are all aware of the many powerful ways in which it can also be a lens focused sharply on that reality, a light probing that darkness, a question echoing through false certainties. So please, multitudes of America, keep sending us your work. And together we will try to give voice to a collection of states that Walt Whitman once called "essentially the greatest poem."