Bourbon and Milk is an ongoing series that dives into the perplexing spaces parenting sometimes pushes us, and explores the unexpected ways writers may grow in them. If you're interested in joining the conversation or contributing a Bourbon and Milk post, query Giuseppe Taurino at: giuseppe [at] americanshortfiction.org.
 —
The world, like the Tower of Babel… [is] made out of stories, and it [is] always on the verge of collapse. That [is] proverbial."
                                                                                                                                                                    — from Michael Chabon's Moonglow
With an election cycle so steeped in narrative, my wife and I tried to remain conscious of the information we presented our daughter, while recognizing how much (and what kind) she was probably absorbing peripherally. I mean, the kid's observant, has grown into a big time question asker, and she's an only child (i.e. she's all up in our business), so she understood which way we were leaning, but we went out of our way to keep things positive. Which is to say, whenever she asked about either candidate–in any capacity–we tried to keep the conversation anchored to overarching principles, for lack of a better phrase. It's important to be open-minded and tolerant, we tried to impress, among other things. To care for all people. To insist that everyone be treated equally. To understand the difference between service and selfishness, the difference between contributing to the world and simply taking from it.
We had a number of these kinds of exchanges over the course of several months, and, for a while, it seemed like we were navigating tricky terrain (both in terms of what was taking place in the world, and Z's burgeoning awareness of it) pretty friggin' smoothly. Before long, however, she was coming to us with questions and anxieties of her own. One day, for example, while driving to school she asked me why Donald Trump could run for president if he didn't care about the things we believed were important. Another day she came home confused when some of her friends—kindergartners—told her that Hillary was a liar and a thief, a bad person etc. Let's just say it was increasingly difficult to keep the rhetoric positive, especially after the results came in and we had to, for all intents and purposes, explain that the world wasn't ending, that there were things we could do, as individuals, and as a family, to affect positive change.
We're two months past the election now, on the precipice of an unprecedented administration, and the conversation hasn't gotten easier. I believe focused anger and resistance are imperative, but how do I impart these values without simply ranting. How do I encourage my daughter to be engaged with the world as opposed to fearing it? How do I provide the kind of guidance that will lead her to ask the questions she'll need to seek the answers for herself?
Which got me to wondering where are other parents' and writers' heads at?
Which got me thinking that might make for an interesting Bourbon and Milk read.
Which brings us here.
_________________________________________________________________________________________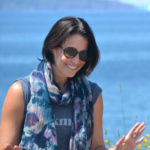 When asked by The New York Times about his favorite literary character, Ta-Nehisi Coates named Ellen Olenska. I read the interview while heating milk for my infant son, and Coates' answer slapped me awake. She's my favorite character too: the mysterious Countess Olenska who arrives from Europe and piques the ire of New York's gilded society in Edith Wharton's Pulitzer-prize winning novel, The Age of Innocence. 
Coates explained, "She understands the tragic limitations of the world and the gravity of human relationships." An outsider, Olenska hopes for freedom, but she—like Coates—discovers America for what it is: an adolescent place that suspects anyone who perforates its encoded prejudices. America the beautiful, America the puer aeturnus.
Wharton positions Olenska against the younger, unimpeachable May Welland. May blushes at men; Ellen invites them unchaperoned into her home for intellectual companionship. Unable to tolerate the nonconformity Olenska sparks in the tribe, New York society colludes to banish her. May gets the guy, but she remains willfully innocent, "so lacking in imagination, so incapable of growth," that by her death, "the world of her youth had fallen into pieces and rebuilt itself without her ever being conscious of the change."
After the election, I reread The Age of Innocence. I first read it at twenty—Bill Clinton was president and no plane had ever punctured the New York City skyline—but now I am thirty-nine. I have one white son and very soon will finalize the adoption of my black son. One of them will be safer in America than the other. Our country is a different place from the one Wharton wrote about, and yet it's no different at all: some people have always been less safe than others and some women too dangerous. The perpetrators still demand innocence. Move somewhere safer a friend will suggest, and I find myself answering them in Ellen Olenska's voice, "Oh, my dear. Where is that country?"
All of which is to say that when I consider what kind of narrative I'll construct for my children to help them navigate the next four years, I don't know. I will not protect the innocence of people who have endangered my children. Maybe I'll say they were "so lacking in imagination, so incapable of growth" that they bargained others to retain their status. Maybe I'll tell my children that all my best understanding comes from great literature. I was, as Stephen Dunn writes, "burned by books early and kept sidling up to the flame." Maybe I'll burn them. Maybe when they ask me tricky questions, my voice will go mom-hoarse as I scold them, "Go read a book right now." I'll fan the empathy that sparks when my sons meet people unlike them on the page. I'll point them toward Wharton and Coates, toward Little Blue Truck and Walter the Farting Dog. Our next president has admitted that he doesn't read books, so I'll feed my children the anti-venom of literature. That way when they encounter the incomprehensible they can turn like their mother to a favorite literary character. I don't think I can construct a narrative to explain this mess—kids sniff out cover stories, anyway—but maybe narrative itself will fire a path forward.
Casey Fleming is a writer and teacher in Houston, Texas where she cofounded the Poison Pen Reading Series. Her work has appeared in the Houston Chronicle, Sojourners Magazine, Fourth Genre, Gulf Coast, Sugar & Rice, and Literary Mama, among other publications. She teaches at The Kinkaid School and the Hines Center for Spirituality and Prayer, and contributes regularly to her blog, (Non)Secular Girl–a recent Editor's Pick for "Best of WordPress."
_________________________________________________________________________________________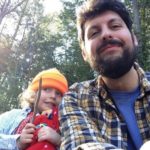 So here's what I wanted to happen.
My daughter, like many children, has one of those plastic place mats that lists the names and photos of the United States Presidents. I'm not sure where it came from exactly, and I've always thought it a bit ironic. Here we are in the morning, half-awake and flat-haired, slopping cereal, yogurt, and cream cheese on Abe Lincoln and Teddy Roosevelt.
This particular place mat consists of photographs of forty-three white men and one black man. It doesn't come to the table often, and, as you may be able to imagine, it's always a bit of a cringe-worthy guest when it appears.
I had big plans for the day after the election. Gratitude, euphoria, relief. In addition to believing Hillary Clinton an incredibly capable president, the fact was it was time for a woman. It seemed like we'd encountered one of those rare moments in American history when the right thing to do is also the smart thing to do. I had less cerebral plans as well. I was going to get that place mat out and bring it to the table. I was going to slap it down, draw a big black rectangle on it, and tell my daughter we we're going to draw a girl inside that box. We were going to draw Hillary Clinton inside that box while thinking about everything being able to do so meant. Can you imagine that? I still can. I know she still can. Even though it didn't happen, I know it someday will, and I'm holding on to this memory—of both possibility and the failure of possibility—until then.
My daughter turned five years old in September. We live in a renovated boat-building barn surrounded by fifteen acres of woods. This isn't to say we live off the grid at all, but it's easy to pretend. We wander around making backyard soup, looking for mushrooms, caterpillars, and interesting feathers. Once, while doing dishes in the kitchen, I watched through the window as she ran from the house, sprinted across the yard, and slipped into the woods screaming, "I can't stand this human noise!" It was a pretty perfect moment in regards to capturing her personality and par for the course around here. I crafted no real narrative around the election for my daughter. She knew who Donald was, and she knew who Hillary Clinton was, and she knew how we were voting. That was about it, really. This lack of a story existed partly because it could—she's young enough and we live a privileged-enough life that certain truths can still be held back—and partly because the outcome seemed such a foregone conclusion. Our neighbors couldn't. Our state couldn't. America couldn't. Of course 62,979,879 people could. And while nearly 66 million people indeed couldn't, they weren't enough.
My daughter isn't the only young person in our household. My partner has an eighteen-year-old son who lives with us as well. This was his first election of any sorts as an adult—he'd turned eighteen seven days before the election—and I was so excited for him. He's smart, grounded, and aware of the world. He read election coverage. He talked to his friends and family members. He watched the debates with us. He was thrilled to be able to vote. The day after the election I could think of nothing to say to him except, "I'm sorry," and "some day you'll do better for us all." It's the same thing I've wanted to tell my daughter each day since—as parents, what do we do with this constant, desperate need to apologize for the collective failures of the world? And it's the same thing I expect I'll be repeating for much of the next four years. Partly out of heartbreak, grief, and anger, but mostly because I believe it still and don't plan to ever stop.
Greg Brown is a fiction writer who grew up on the coast of Maine and continues to write about that landscape. His stories have appeared in Shenandoah, Epoch, and Narrative Magazine, among other publications. He lives in western Maine with his daughter, his partner, and her son, and is working on a novel about family mythology, the Penobscot River, land-use rights, and a territorial lobster fishing dispute turned tragic.
_________________________________________________________________________________________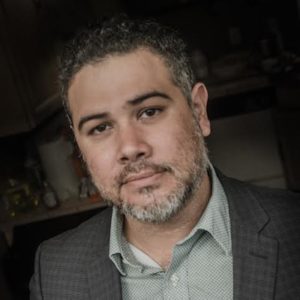 A few days ago, while talking to my six-year-old son on the phone (I was in Santa Fe teaching at the Institute of American Indian Studies low-residency MFA program and he was in Kentucky going to school and being generally incredible), I reminded him about the after-school science club he was about to begin, and I said, "You're going to love it," and he said, "What makes you say I'm going to love it?" Our son is an eternal skeptic. But so am I, and being an eternal skeptic, I'm also ever-prepared with answers to the skeptic, which often need (for me anyway) to be practical. "Because you like science, remember?, and because you want to be an astronaut and a SCUBA diver and you need to be good at science to be those things," I said. He paused, took a breath, said, "Yeah, I guess you're right."
I don't remember when our son decided he wanted to become an astronaut, but as far as I know, there won't come a time when we tell him that the United States space program has all but gone away, and that practically speaking, there might not, in the future, be any astronauts, nor do we tell him how slim the odds are (for everyone) of becoming an astronaut. We just tell him, Well, you'll need to be good at science, but you like science, so that sounds great.
All of which illustrates that the narratives my wife and I are crafting for our children are not so different now than they were last summer, than they were two years ago, than they will be in the future. And they are not very different from the narratives our parents told us, which amount to, You can, with enough hard work, do whatever you want with your life.
The outlook of the next two years, the next four years, the next eight years—the outlook is grim, and there will be struggles moving ahead. We know this, and we've talked to our children about this often and in depth, and so we are all aware of these other narratives swirling around us, and we are crafting narratives for our children around these as well—we will continue to fight for what we believe is right, we will have each other to protect and bolster us and those we care about, there are more people in the world who believe what we believe—but we continue to anchor ourselves and our kids with this main narrative—you can, with enough hard work, do whatever you want with your life—because we do not know what kind of future is in store for us, but we want our children to navigate the world holding onto the narrative that helped us navigate the world.
Manuel Gonzales is the author of The Miniature Wife and Other, which won the Sue Kaufman Prize for First Fiction and the John Gardner Prize for Fiction, and the novel, The Regional Office is Under Attack! A graduate of Columbia University's School of the Arts, he currently teaches creative writing for the University of Kentucky and the Institute of American Indian Arts. He lives in Kentucky with his wife and two kids.
_________________________________________________________________________________________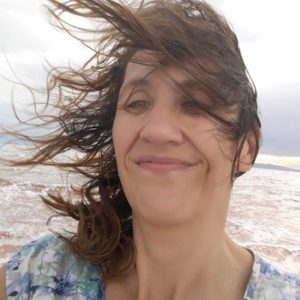 The day before Election Day, my daughter Lila insisted I make good on a "we should" I'd floated a few days before, and we went pantsuit shopping in thrift shops. She is not the kind of girl who shops, so in the sense that I did not have to cajole her, this was a mother-daughter first. Right away I found something perfect: a rock-star snug black suit coat wildly, floridly embroidered in white. But this store, the one after, and the next were flops for Lila: my slim ten-year-old was completely outsized by everything, everywhere. She looked me in the eyes, finally, and said: let's just focus on the right color.
"The right color for a pantsuit is violet," I said, which is true. My grandma Ludy was the first female mayor in Eastern Utah, and she received the prestigious Hellraiser of the Year Award from the Utah Association of Governments for advocating for her constituents, the poorest in the state. My mother Kathleen is mayor of the same town now. She built a new city hall, library, fire stations, sidewalks. When she encountered a man living beneath a pickup truck topper in twenty-below weather, she found him a house and new teeth. I said: "Violet is their favorite color."
We found two purple suit coats: one way too big for Lila, the other much too large for me, but we drowned in fabric in the same proportions. Lila was finished shopping and announced she believed in the magical purposefulness of violet. The next morning Lila and I dressed in matching purple, my six-year-old son resurrected a corduroy jacket reminiscent of David Tennant's Dr. Who, and my husband paid homage to Freddy Mercury and Prince in my gorgeous embroidered jacket.
We wore our jackets to school and work. We wore them at an election party. We wore them until we fell asleep: my son in tears, the rest of us in shock.
*
My children were scared, in part, because I don't filter out the world in its cruelness. My friend Dana calls this my Yellow Helen method of parenting. My stepmother Helen, whom I loved dearly, died of alcoholic hepatitis when my son was two and my daughter was six. When they ask what she died of, I say: Your grandmother drank alcohol until she turned yellow and then she died. In between the two she had to drink a thick and disgusting poison every night just to remember who she was. I say: She knew ballerinas, she loved you, she loved finding out about all the people in the world, but she drank until she turned yellow and died.
I have many good reasons for this philosophy. How else will my kids make the toughest choices and know who they are when I'm not there to guard them? And the 2016 election, in all its crass and intolerant absurdity, could not be held back in any case. One day last year my son came home from Kindergarten and asked, "We're on Ted Cruz's team, right?"
That's when I told him about Hillary Clinton and her work for women and children, about feminism and equality, about walls and immigrants. About how, if she lost, his former nanny might lose her tenuous hold on legal status. About the difference in vulnerability for his own immigrant family from India on his dad's side. About how we get to decide how to treat the people who live in the world alongside us. About kindness.
Not a month after Hillary won the popular vote by over two million and still lost, my daughter's school had an election for a program called BizTown in the fifth grade. My daughter said: "Do you think I could run as Mayor?"
She ran, along with a handful of other girls and boys. She did not win the primary: seven boys did and one girl for treasurer. Lila told me that most people were not going to vote for the girl, even though they'd like to see a girl in office, because she wasn't perceived as a good fit for such a serious role for this one day event that was BizTown. The boys swept the election.
My daughter kept saying, "Not even a single girl won. Not one."
Whatever those kids were told was important to think of in that election, it wasn't anything that would transform the male-dominated world.
*
After winning a game of cribbage my grandpa always says: "If you wanna win, you gotta cheat." It's funny, he loves teasing children with its wickedness. But it has a deeper intonation, Woody Guthrieesque, that looks the world in the eye and names a truth he's not foolish enough to deny.
Grandpa is deeply rural. Homey in speech, fond of old timers and practical jokes. He is a white man who watches Fox News and is terrified of what the world is coming to.
And it turns out he has wanted to vote for Hillary Clinton for president for decades. Every since his violet-loving wife was named Hellraiser of the Year.
He said: Hillary just looks ready. She's presidential.
It's hard not to think his having witnessed grandma as a leader didn't effect his idea of what a leader looks like. By one woman leading, he could see another doing so. It's a cheat that usually goes the other way.
*
Friday was career day at Lila's school. Instead of saying she wants to be a marine biologist and poet, like usual, she announced this year she would be a politician.
"What?"
"I have the jacket," she said.
I almost laughed, but her look was dead serious, and then I knew: she had imagined herself a leader in that pantsuit on election day and as newspaper editor of BizTown. Inside it, Lila felt commanding and ready, and she liked it. It will be some time before the jacket fits. About four years. But she's not waiting.
Miah Arnold is the author of the novel Sweet Land of Bigamy, and of stories appearing in literary journals. Her essay, "You Owe Me" (originally in Michigan Quarterly Review) appeared in Best American Essays 2012. She is at work on a novel and a book of essays, and is founder of Grackle and Grackle Literary Enterprises in Houston.
_________________________________________________________________________________________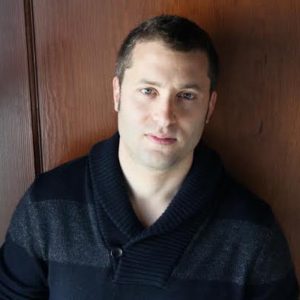 The night of the election, my friend's sixteen-year-old daughter cried inconsolably.
"What did you do?" I asked her over lunch.
"I do what every parent does first in that situation," she said. "I told her that she was safe." A beat later: "I had to say it, even if I didn't really think it was true."
The narrative of safety is a story we tell ourselves to tell to children. A narrative of privilege to say, the world is full of dangers, but you are exempt.
Unlike my friends with older children, knowledgeable enough to be afraid, my daughter is blissfully unaware. "Little children, little problems. Big children, big problems," goes the Yiddish saying. At three-years old, she cannot read the news or understand the very real threat to the things she can't yet appreciate but I hope will one day value: social justice, equality, environmental protection, and on.
And yet, she's not oblivious. "Unbelievable," I'll say, or just an audible "Ugh" when reading the news to which she'll ask, knowing something's up. "What papa?"
During the election my wife and I never mentioned one of the candidates to our daughter, an intentionally one-sided narrative. In the car, listening to the news on the radio, I loved it when she'd repeat the name of the candidate's name she did know, a newfound awareness on her part of the world. I felt pride too when, looking at a picture on the front page of a newspaper, she'd announce, thrilled, "There's Hillary Clinton."
In a counterfactual world, the morning after the election, we would've told our daughter about the victory of the smart, qualified candidate. We would've shown her the picture we took after voting together and said, "Look, you helped make this happen."
Instead: rage, hopelessness, fear, worry, shame, anger. I haven't yet been able to speak of these. Not really. Not yet. Instead, we talk about those that are kind and those who are unkind. Those who treat others fairly and those who don't.
I sometimes think Emily Dickinson was describing the trouble of explaining the politics of repression and exclusion and fear to a child when she wrote, "Tell all the truth but tell it slant?"
In my work I'm interested in precision and accuracy. I want to write what's true even if it's hard. Why should it be so different when finding the right words to talk to my daughter? Maybe I bristle and struggle to find the right words—simple and honest and direct—not because I don't have them, but they're too scary and uncomfortable. I have to admit my own powerlessness to protect her and the people she loves.
You are safe. This isn't it enough. It can't be. A narrative of individual safety is only the start, that slant truth that must follow deeper conversations about the vast community of friends and neighbors and strangers we're a part of. To explain that with words, or show with action, this is the hard and necessary task of these next four years, and far beyond that.
Joshua Rivkin's poems and essays have appeared in the New Yorker, Virginia Quarterly Review, Slate, Best New Poets, and elsewhere. He has received a winter fellowship from the Fine Arts Work Center in Provincetown, a Stegner Fellowship in poetry from Stanford, and a Fulbright Fellowship to Italy. He is currently at work on a book on the life and art of Cy Twombly.
_________________________________________________________________________________________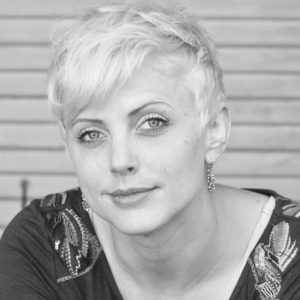 Early on in the election cycle, maybe during the primary season even, my then-nine-year-old daughter began supporting Hillary Clinton's candidacy, long before I did, because out of all the speeches we listened to, or debates we watched, my daughter noticed that Hillary Clinton was the only candidate in the entire field to mention the rights of girls. She felt seen, known, represented and understood, and suddenly very interested in the election. She found a coffee-table book profiling all 44 presidents at a resale bookstore and studied it carefully. She bought a copy of the Constitution and tried to wade through the dense, antiquated prose. We talked about suffrage, the wage gap, a brief history of feminism. My daughter proudly declared herself a feminist.
We watched the Democratic Convention together and tuned in each time Hillary Clinton debated the Republican candidate. We agreed that he was an insecure bully, and that she was very smart and very prepared, and very brave to be standing up to this bully for herself and for us. My daughter wanted to make little signs for the front yard: Vote for Hillary Clinton! When the polls opened here in Texas, I took her with me to vote early—I took both of my children, actually. They waited with me in the very long line patiently and with excitement and anticipation. In the booth, we all pressed the button together, believing we were casting a ballot for the first President who had ever been a girl.
The morning after the election, I told my daughter the news over breakfast. She was shocked and dismayed, and deeply sad, as I was. As I am still. She wanted to know how this could happen, what we do now. I told her a sad truth: this is not the first time we have lost, and it will not be the last. But now, as before, we have to be kind—so so kind to one another—we have to stick together, to take care of our community, and to protect our friends every way we can, even if that job seems so much harder now. It means we will have to be very strong, and very brave. But it also means we have to believe in our power.
It is a strange and magical thing to explain to a nine-year-old girl that she has power—that there is power in openness and honesty, in her words and ideas, in numbers and also in vulnerability. As we move forward into this uncertain future, more than anything else, I want her to believe that she doesn't have to wait for a political candidate to speak up on behalf of her rights. That means I have to show her how to do that for herself.
Lacy M. Johnson is a Houston-based professor, activist, and is author of the memoirs The Other Side (Tin House, 2014) and Trespasses (University of Iowa Press, 2012). Her writing has appeared in Guernica, Tin House, Los Angeles Times, Dame, Fourth Genre, Creative Nonfiction, TriQuarterly, Gulf Coast, GOOD, and elsewhere. She is currently at work on her third book of nonfiction, forthcoming from Scribner. She teaches creative nonfiction at Rice University.
_________________________________________________________________________________________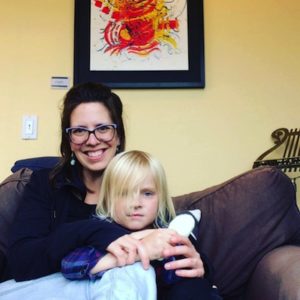 October, weeks before the election: Jeff and I are in the kitchen, talking animatedly. Rowan, age five, attracted by our raised voices, comes running in.
"What are you guys yelling about?" he wants to know. "Donald??"
Apparently, whenever his parents are shouting, it's about Trump.
At this point, we haven't discussed anything to do with politics with our son. We talk to each other about it, loudly and passionately, assuming he isn't paying attention. He seems to have a pathological inability to hear us, especially when we ask him to clear his plate, or put on his shoes, or turn off the cartoons. But of course he's absorbing it all anyway, sponging it up the way kids do, his ear tipped towards the kitchen while jumping on the couch, drawing monsters, playing minecraft.
*
November, days before the election. We are in the car, Rowan strapped securely into his carseat in the back, NPR on. The hosts are speculating about who will win. Rowan wants to know what voting is. I tell him. He wants to know who I will choose. "Hillary Clinton," I say. He gives me a sly, playful look. "Then I pick Donald Trump." I launch into a long, muddled lecture where I try to explain… I'm not sure what, exactly, I'm trying to explain. That's it's not a game. That Trump stands for things that are abhorrent. That when Rowan grows up he can vote for whoever he wants to but he should think about what kind of country he wants to live in. I rant on and on about the principles this country was founded on, ideals of freedom and inclusion, and then I think about the lives crushed for that vision—the tribes wiped out, the slaves, the immigrants used up as if disposable. Like so many other times I've tried to explain something to Rowan, I get tangled up in the bloody strands of our history. Eventually I stop talking. "Do you see what I mean?" I ask. His eyes are big in the rear-view mirror.
*
December, weeks after the election. "Why are you sad, Mama?" he asks. "Is it still because of the voting?"
*
January. Anger has whittled my muddled thoughts down to their bones, burned away the confusion and disbelief, leaving behind a dark, brittle clarity. It's obvious now what needs protecting. What needs resisting. The world has become more black and white, like a high contrast photograph of a place that was once safer, better. When Rowan asks about Trump, I say simply, "He's a bully." Kids understand exactly what that means. When I put him on the bus every morning I kiss his face and tell him, "Be kind, look out for people," and he says, "OK Mama."
Alyssa Knickerbocker lives on the Kitsap Peninsula in Washington state, where she is writing a novel and raising two boys. She held the Halls Emerging Artist Fellowship at the Wisconsin Institute for Creative Writing and the Axton Fellowship in Fiction at the University of Louisville. Her work appears in Tin House, West Branch, Third Coast, American Short Fiction, Alaska Quarterly Review, and elsewhere.
_________________________________________________________________________________________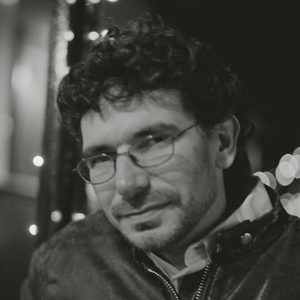 LADIES AND GENTLEMEN!
WELCOME TO THE STORY OF THE FREE LITTLE PIGS!
Once upon a time in a kingdom way far away there were free little pigs named Joe and Bo and Stinky who all wanted to have their own houses. That was because they had growed up all together in a teeny tiny pigsty. It was a really tiny and muddy and yucky pigsty. They were very very sad, and they, even though they loved each other very much, they sometimes wanted to be alone and not have to share their toys all the time.
And they lived with the mean farmer, too, who always spit at them and called them names. And he was the one who made them live in the pigsty. He did all the things that bad people do. He chased them around with the poker thing and he didn't fix the heat in the winter.
So, one day, the free little pigs ran away from him. They moved out to the far away country to make their houses and meet the big mad wolf.
When they got to the country, they played. They…like, they rolled around in the mud because they were free little pigs and they liked that and… and… and they got to go to their dad's house sometimes because he lived there too and they got to play with him.
He was a nice dad. He played with the free little pigs and he didn't ever yell or make fun of them because he was so busy playing with them. And then, after a while when he usually starts gets all like HUMPF, HUMPF, and making I-don't-want-to-be-here noises, and he didn't do that because he still, even after all day of playing, he wanted to play with them more. And even then when it got to be bedtime, he didn't want them to have to go home.
Then at home, when it was late at night and they were sleepy from playing all day at their dad's house they couldn't sleep. It was too dark and scary and they missed their dad. And…and…it was really cold…and really dark…and cold…and it got rainy sometimes and people shouted outside their window at night.
They wished they could have stayed at their dad's house.
Then it got to be morning and then they made their houses!
The first little pig made his house out of straw. And the second little pig made his house out of sticks! And the third little pig made his house out of bricks!
Then they were happy because they had their houses and it was warm inside.
But then the big mad wolf came!
"Little pig, little pig, let me come in!"
"No!" shouted the free little pig named Joe who lived in the straw house.
Well. The wolf got really mad and growly, like RAARGH, and he said his thing and he blew the house down!
So Joe ran away to the other little pig, Bo's house made of sticks.
The big mad wolf got even madder when that happened, because he couldn't run so fast and he was really really really hungry.
When the big mad wolf finally got to Bo's house, he tried to be really nice. He dressed up to not look like a wolf and he said "Little pigs! I don't want to hurt you! I want to be your friend! I got some toys, even, to play with you! And I got some ice cream push ups to eat with you! Please please please let me in! I promise I don't want to eat you!" But the two free little pigs could tell he was lying.
"Whadaya think? We're stooopid?" they said.
The big mad wolf was really really mad.
He blew their house down so they had to run away again to the other free little pig's house. The big mad wolf tried to catch them–he almost did, too, he bit their tails but they got away anyway cause, like I said, he was really really slow.
Then they were in Stinky's house that was made of bricks. From all the running around, though, the free little pigs got hungry. They made sandwiches. Ham and cheese because that's their favorite!
And while they were eating their sandwiches, they heard the big mad wolf outside the door.
He made his voice all high and squeaky and he said "Little pigs, Little pigs, my name is Serena! I live over there, and I heard you're having sandwiches! Can I come in?! "
"No!" they shouted. They could tell it was the big mad wolf!
Oh, was he mad!
He puffed and he puffed and he puffed and he puffed, but guess what? He couldn't blow their house down. Cause it was bricks.
This made the free little pigs really happy. They jumped up and down and stuck out their tongues at him.
Then they put a big pot of soup on the fire and when the big mad wolf tried to climb down in the chimney he got boiled up.
Yay! They did a little dance.
But then the mean farmer found out where they were and he came to get them, too. He didn't have to climb down the chimney. He had a whole bunch of policemen with him.
"Come out! Come out, free little pigs!" he shouted. "It's time for me to eat you!"
And when they didn't come out, his policemen smashed the door down and the windows and everything and the free little pigs were trapped inside.
So the free little pigs ran up to the roof, but they were still trapped because the mean farmer and his police ran after them.
"Should we jump?" said Joe.
"Yes!" said Bo. "And then we can run to our dad's house!"
Stinky got really sad when Bo said that.
"What's wrong?" said Joe.
"If we go to our dad's house, the mean farmer and his policemen will know where he is and then they'll eat him and us!" said Stinky.
So they couldn't do that.
And then—AGGH! OOWWWW! CHRAAGH!—the mean farmer and his policemen showed up and they fought and resisted them all the way to…
…That's it…
THE END!
Joshua Furst is the author of Short People, a story collection, and The Sabotage Cafe, a novel. He's a contributing editor at The Jewish Daily Forward and a founding member of the writer's collective Kristiania.