Thank you for your interest in the 2017 American Short Fiction Prize, judged by Lauren Groff. The contest is now closed.
The American Short Fiction Prize—a contest for stories between 2,000 and 6,500 words—is now open for submissions. This year we are honored to have Lauren Groff, author of Fates and Furies (Obama's favorite book of 2015), as our guest judge. Submit your story through our online submission manager [1] today!
General Guidelines
– Submit your entry online between March 22, 2017 and June 15, 2017.
The 2017 American Short Fiction Prize is now closed for submissions. Thank you for your interest.
– The first-place winner will receive a $1,000 prize and publication in our spring issue. One runner-up will receive $500 and all entries will be considered for publication.
– Please submit your $20 entry fee and your work through Submittable. We no longer accept submissions by post. International submissions in English are eligible. The entry fee covers one 6,500 word fiction submission.
– All entries must be single, self-contained works of fiction, between 2,000-6,500 words. Please DO NOT include any identifying information on the manuscript itself.
– You may submit multiple entries. We accept only previously unpublished work. We do allow simultaneous submissions, but we ask that you notify us promptly of publication elsewhere.
Conflicts of Interest
Staff and volunteers currently affiliated with American Short Fiction are ineligible for consideration or publication. Additionally, students, former students, and colleagues of the judge are not eligible to enter. We ask that previous winners wait three years after their winning entry is published before entering again.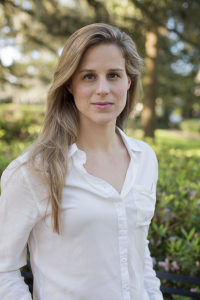 Lauren Groff is the author of the novel The Monsters of Templeton, shortlisted for the Orange Prize for New Writers, Delicate Edible Birds, a collection of stories, and Arcadia, a New York Times Notable Book, winner of the Medici Book Club Prize, and finalist for the L.A. Times Book Award. Her third novel, Fates and Furies, was a finalist for the National Book Award in Fiction, the National Book Critics Circle Award, and the Kirkus Award. It won the 2015 American Booksellers' Association Indies' Choice Award for Fiction, was a New York Times Notable book and Bestseller, Amazon.com's #1 book of 2015, and on over two dozen best-of 2015 lists. Her work has appeared in journals including the New Yorker, the Atlantic Monthly, Harper's, Tin House, One Story, and Ploughshares, and in the anthologies 100 Years of the Best American Short Stories, The Pushcart Prize: Best of the Small Presses, PEN/O. Henry Prize Stories, and four editions of the Best American Short Stories. She lives in Gainesville, Florida with her husband and two sons.