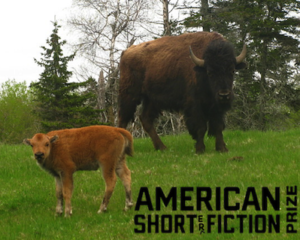 The American Short(er) Fiction Prize is now closed for submissions. Thank you to everyone who entered! We look forward to reading your work. A winner and runner-up will be announced in the coming months.
     *     *     *
We are thrilled to announce that Amber Sparks will be judging this year's American Short(er) Fiction Prize. The prize recognizes extraordinary short fiction under 1,000 words. The first-place winner will receive a $1,000 prize and publication, and the second-place winner will receive $250 and publication. Previous winners of the Short(er) Fiction Prize have gone on to be anthologized in places such as The Pushcart Prize: Best of the Small Presses. All entries will be considered for publication. We've extended the deadline to February 15, so there's still plenty of time to submit!
General Guidelines
– Submit your entry online [1] between November 15, 2017 – February 15, 2018. 

– The first-place winner will receive a $1,000 prize and publication in a future issue of ASF. One runner-up will receive $250 and publication. All entries will be considered for publication.
– Please submit your $17 entry fee and your work through Submittable [1]. We no longer accept submissions by post. International submissions in English are eligible.
– Stories must be 1,000 words or fewer. You are allowed to include up to three stories per entry. Please submit all stories in one document. Each story must begin on a new page and be clearly titled. For the title of your submission list the story titles, separated by a comma. Please DO NOT include any identifying information on the manuscript itself.
– You may submit multiple entries. We accept only previously unpublished work. We do allow simultaneous submissions, but we ask that you notify us promptly of publication elsewhere.
Conflicts of Interest
Staff and volunteers currently affiliated with American Short Fiction are ineligible for consideration or publication. Additionally, students, former students, and colleagues of the judge are not eligible to enter. We ask that previous winners wait three years after their winning entry is published before entering again.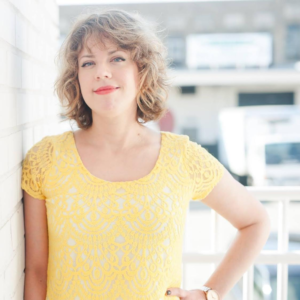 Amber Sparks is the author of two short story collections, including The Unfinished World and Other Stories, published by Liveright and the recipient of praise from The New York Times, The Washington Post, and the Paris Review. Her short fiction and essays have been featured in Tin House, American Short Fiction, and Granta, among others. She lives in Washington, DC with two cats, a toddler, and an adult human, but you can find her most days online at ambernoellesparks.com [2] and on Twitter at @ambernoelle.
On her taste in fiction, Ms. Sparks has said [3]:
"If I could just write character sketches all day, I would. That's why I write. I'm so fascinated with people and what they are and what they think they are. My favorite books are usually the ones that people complain about, saying, 'but nothing HAPPENS.' I'm like, sweet, what is this book, send it my way! But, of course, character is revealed through action and action is plot, so it's not to say you don't need something to happen in a story, even if it's entirely interior."
And another time she said this [4]:
". . .Language is still probably the most important thing to me when telling a story, so I'm always trying to elevate that, make it interesting, stretch it and deform it and make it something new to frame an old story. Because all stories are old stories, right? It's just finding a new way of telling. I do tend to gravitate toward the fantastic, towards myth and fairy tale, I think partially because it's what I know, what I grew up reading, and partially because it's what I'm interested in—I'm not very interested in what can happen, most of the time, but rather what can't—and I think partially because fairy tales, myths, these are the oldest stories, the stories that humans have been telling each other since the beginning of humans. And I like the idea of starting with the primeval, the basic building blocks, and then applying that framework to our modern lives and machines. I feel like then these stories do two things: say something about us now, and say something about us always, this weird young race that's just hanging out all alone in this corner of the universe."
We can't wait for your submissions. Good luck!