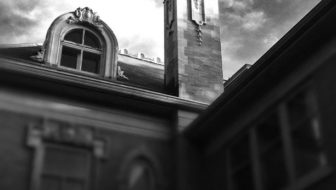 When Salma was nine her mother died and she went to live with the father she knew only through birthday phone calls and from her mother's steel-lined phraseology—he was a bitch on heat; a fucking rabid, no-cock-and-balled pug with more horn than a wolfhound.
They stood in the hallway and looked at one another.
Pick a room, any room, he said.
She took the attic as if it were a birthright, carrying one suitcase up after the other. Life was a making do and she stood on the bed and stretched to place both hands flat on the ceiling, leaving her prints in dust. […]