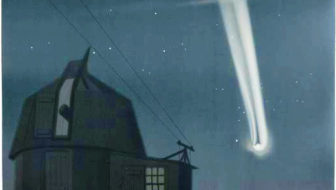 We smelled smoke and, out the window, embers rose in the night.
We got out of bed and pulled the red alarm box in the hallway and went outside.
From across the street, we watched fire destroy our apartment building. The woman who lived down the hall from us wore a nightgown and fanned herself with a magazine and shook her head. We found a motel nearby, mostly used by military girlfriends and wives. Then we walked to the beach.
This was Oxnard, a coastal city in Southern California near Port Hueneme and in a severe drought. Dry sugar beet farms stretched out from two military bases and the Kavli Foundation that supports the advancement of science. […]